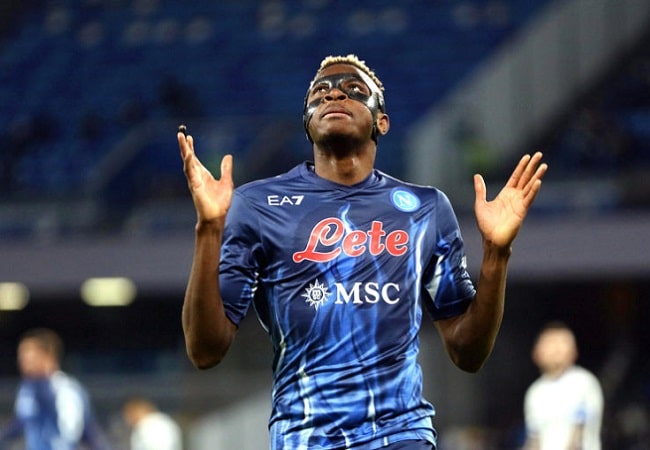 Super Eagles forward Victor Osimhen joined Napoli in September 2020 from the French side Lille. A transfer deal that was valued at around €71.2m, including the estimated market values of the four players included.
Also Read : NIGERIA'S OSIMHEN ARRIVES NAPLES AHEAD OF NAPOLI SWITCH AFTER A SEASON WITH LILLE
The valuation was so high that doubts have been raised by both French and Italian law enforcement agencies, creating a headache for both Osimhen and the Partenopei.
Now, reports from Nigeria reveal that a complaint has been filed at the Court of Ikeja, in Nigeria's Lagos State, by Osimhen's former agent Osita Okolo.
The agent, who is also the Napoli striker's brother-in-law, alleges that the player kept most of the commission from that transfer for himself, on the grounds that some of his family members in Nigeria needed it.
Also Read : MANCHESTER UTD MAKE RECORD-MAKING TRANSFER OFFER FOR NAPOLI'S OSIMHEN
The 23-year-old Nigerian forward replaced Okolo as his agent earlier this year, switching to Italian agent Roberto Calenda.