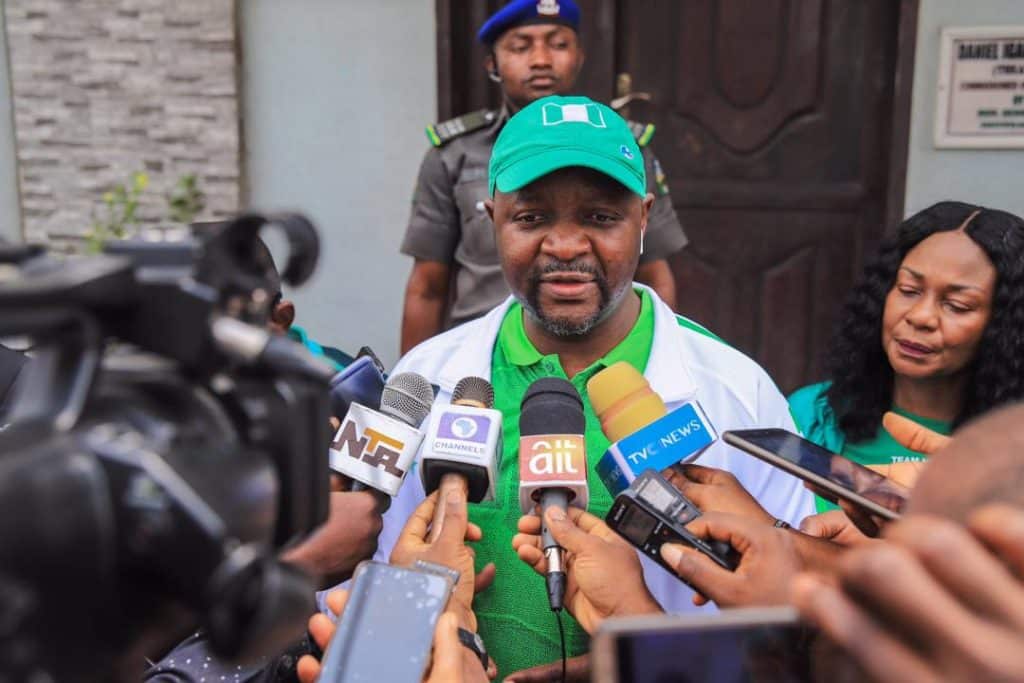 According to a statement made available to the media by the committee's chairman, Alhaji Ibrahim Galadima, the Presidential Committee on the 10-Year Football Development Masterplan has completed its task.
The document was ready, according to Galadima, a former chairman of the Nigeria Football Association, and was waiting to be formally presented to Dr. Sunday Dare, the minister of youth and sports.
"We have finished the assignment. We are waiting to submit the report," Galadima said.
"There were speculations on whether the Committee was still working or when it would conclude its assignment.
"We have now concluded the assignment."
Galadima would only remark that the study is extensive and is based on workable answers to problems affecting football and its long-term development.
Being a masterplan, it has a wider scope than just the present.
He came to the conclusion that the government was in the best position to make the report's specifics public.
The 16-member Committee was established by President Muhammadu Buhari in November 2021 to explore novel strategies that will prioritize governance, grassroots, infrastructure, professionalism, and private sector involvement in the growth of Nigerian football.