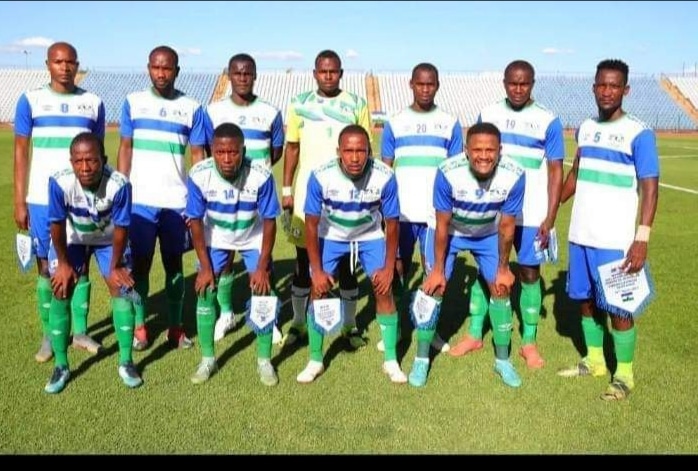 Lesotho coach Veselin Jelusic has announced a 23-man squad for the Hollywoodbets COSAFA Cup scheduled for South Africa from July 5 to 17 2022.
The Serbian born coach said he has struck a balance between youth and experience in his squad selection.
"Our ambition is to go as far as we can in the competition, but we know it will not be easy because all the teams have the same goal and some of them have better CAF and FIFA rankings," Jelusic told a media briefing on Wednesday.
"We will have the same approach as we did recently against Comoros and Ivory Coast because we respect all the teams, but in all games, we will give our best to get the best possible results."
Experienced campaigners in the squad include Motebang Sera, who became Lesotho's all-time leading goal scorer at the 2021 COSAFA Cup.
Lesotho's Likuena begin their Group B campaign against Malawi then take on Eswatini and Mauritius.
Jelusic said he was happy with their preparations for the tournament scheduled for Durban.
"Regarding the time and our preparations, I'm satisfied with the preparations and support that we have received from the Association," he said.
Lesotho squad:
GOALKEEPERS: Sekhoane Moerane (LMPS), Kopano Silase (LCS), Tankiso Chaba (LCS),
DEFENDERS: Lehlohonolo Lenka (LCS), Thabang Malane (LCS), Basia Makepe (LMPS ), Motlomelo Mkwanazi (Bantu), Kopano Tseka (LCS), Tṧiame Ramabele (LDF), Rethabile Rasethubts'a (Linare), Rethabile Senkoto (Lifofane).
MIDFIELDERS: Thabo Mafatle (Lijabatho), Ts'epo Toloane (LDF), Lisema Lebokollane (Matlama), Lehlohonolo Matsau (LDF), Jane Thabants'o (Matlama), Retṧelisitsoe Mopeli (Lijabatho), Tumelo Makha (TTM), Lehlohonolo Fothoane (Bantu).
STRIKERS: Katleho Makateng (LDF), Motebang Sera (Golden Arrows), Lemohang Lints'a (LUFC).