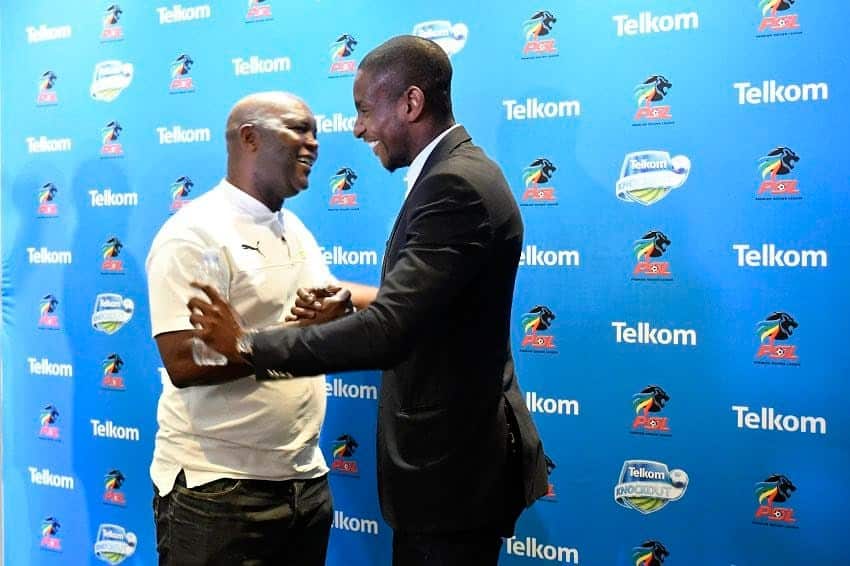 Former Al Ahly coach Pitso Mosimane has revealed that he had to beg management to welcome back coach Rulani Mokwena to his former club Mamelodi Sundowns in South Africa.
"When he went to Pirates, I was not happy, but I gave him my blessings, he also went to Chippa, and I spoke to him. He is a good friend and a colleague, sometimes I feel like he is my younger brother," Mosimane told Prime Sports With Mahlatse in South Africa.
"When things did not work at Chippa, I told him 'let's regroup and come here at Sundowns'. Although it was not easy to bring him back to Sundowns I pleaded and begged people for him to come back and there was so much resistance. I know what he has, he is top-notch and unbelievable."
Mosimane guided Sundowns to the 2016 CAF Champions League with Mokwena part of his coaching panel.
Eventually, Mokwena left Sundowns to work under Micho at Pirates but things did not work out, he went to coach on loan at Chippa before making a U-turn to Sundowns.