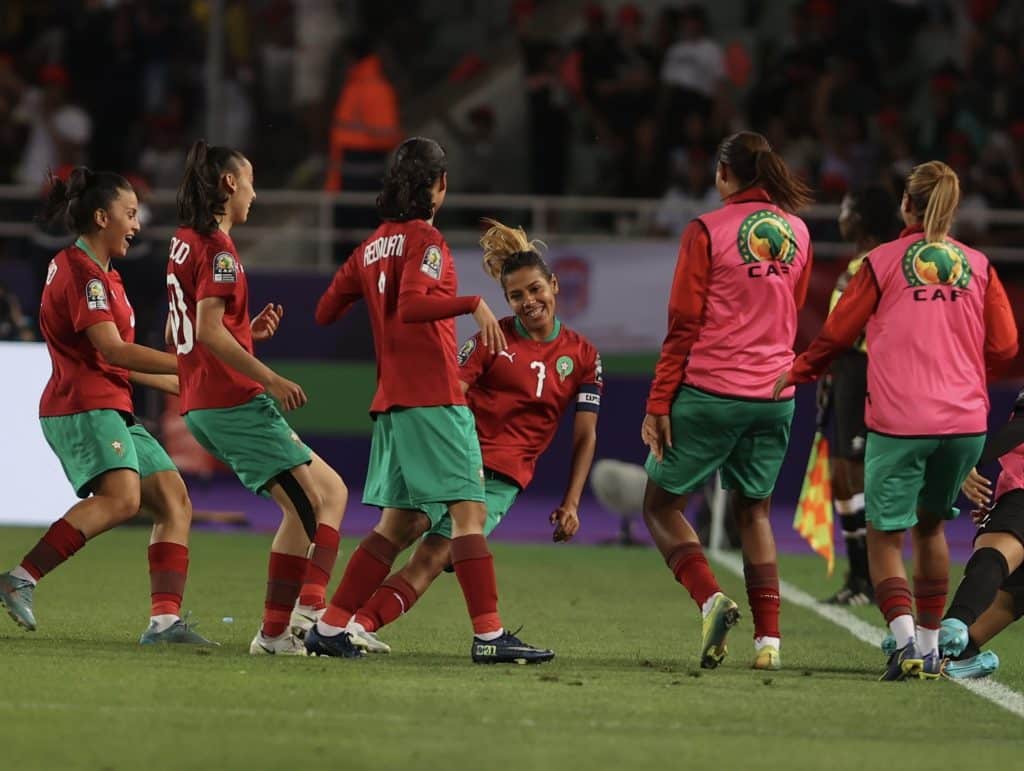 Morocco kickedoff their WAFCON 2022 competition with narrow 1-0 win against debutants Burkina Faso.
The Atlas Lionesses who are making their comeback to the TotalEnergies Women Africa Cup of Nations did not disappoint their supporters in a filled Moulay Abdellah Sports Complex.
The 14th edition of the WAFCON opening game was nothing short of statement and intent from both teams.
Morocco got off to a possessive start, thanks to the wizardry of their head coach, Reynold Pedros who guided Lyon Women Team to a back-to-back UEFA Women Champions League title.
The host looked more threatened while a less experienced Burkina Faso side were pushed to their own half.
Despite having a better possession, Morocco could not break into Burkina Faso defence until the moment came.
Referee Salima Mukansanga who is regarded as one of the beat female referee in Africa awarded a freekick.
Morocco captain Ghizalne Chebbake took the freekick and scored and now his foals
Chebbake scored a stunning free kick to give Morocco Burkina Faso, the lead which also was the only goal of the game.
Burkina Faso head up purposeful in the second half but could not score as the game ended 1-0.