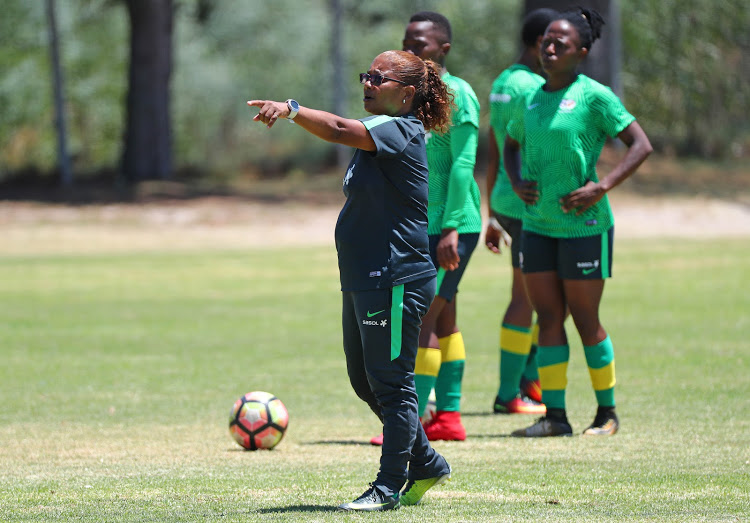 South Africa senior women's football team coach Desiree Ellis has said Monday's Women's Africa Cup of Nations (WAFCON) game against Nigeria is bigger than what it appears to be.
She said this in a post-match interview with the South African Football Association (SAFA website ahead of Banyana Banyana's meeting with the Supe Falcons.
"The first game of the tournament is always the biggest game and this makes it even better because it's against defending champions Nigeria and because it is Nigeria, the game is bigger than what it is supposed to be," Ellis told the website.
"We want to start well and we know it is going to be a tough encounter. They are not Champions for nothing. They have been consistent over the years and that is one area that we need to improve on; to be consistent in our performances and be classified amongst the best.
"It's all about the three points at the moment and getting the tournament to a good start."
The group C game between the rivals will take place on Monday, 4 July 2022 at the Prince Heritier Moulay El Hassan Stadium.
Nigeria should be eyeing revenge after having lost 1-2 to South Africa in the final of Aisha Buhari Cup last year.
The 2022 WAFCON tournament got underway on Saturday afternoon with hosts Morocco getting a victory against gusty Burkina Faso.
On Sunday, Uganda lost to Senegal whereas Zambia and Cameroon played out to a goalless draw.