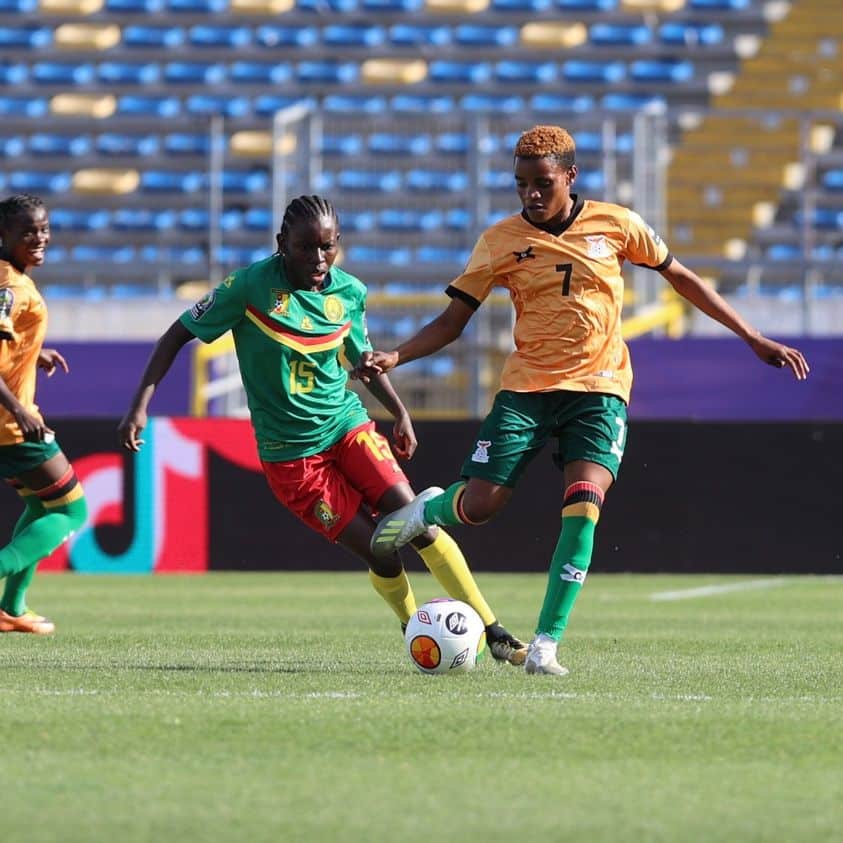 Fans of Zambia senior women's football team have hailed the Copper Queens for holding Cameroon to a goalless draw in a Women's Africa Cup of Nations (WAFCON) match on Sunday evening.
After the match, fan called Mukuka Kowa tweeted: "The team gave a good account of themselves. It ain't easy playing a match after one of your key studded star gets disqualified from the tournament, the draw result is a confidence builder. With Xiomara Mapepa eligible in the next match to partner with Grace Chanda, we definitely going for the jugular…. Tunisia asakamane"
The supporters say the absence of star striker Barbara Banda who has been ruled out on medical grounds has been greatly felt.
"Our striking force missing the Barbara effect.. just imagining how a pair of Hellen -Kundananji-Grace would have messed Cameroon up," Fabian Banda posted on Football Association of Zambia facebook page.
Nonethless, another supporter called for improvement in the next game against Tunisia.
"Well played guys and we'll defended but just need to improve in the next game more especially on the midfielders and defense……We keep on supporting you," another fan wrote.
The match took place at Mohammed V Stadium in Casablanca.
WAFCON FIXTURES:
4 July 2022
Nigeria v South Africa