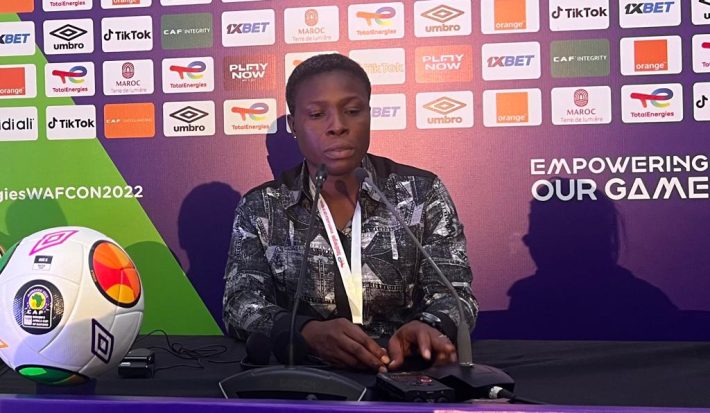 Togo head coach Kai Tomety was not happy at all with her girls' performance in their opening AWCON 2022 match against Tunisia (4-1 loss) and could not hide it in his post-match press conference.
The ladies Sparrowhwaks showeed their last of experience by conceding goals their coach described as stupid.
The goalkeeper Ame Amouklou is under heavy criticism due to her role in the opener and the fourth goal.
Speaking after the game, Kai Tomety said her girls have nothing to loose since it their first-ever particiption.
She however vowed that they'll correct their mistakes in order to performa better against Cameroon and Zambia.
Read more : AWCON 2022 : Cameroon coach Gabriel Zabo turns all focus on Togo clash
"We played a match that did not reflect the skills and qualities of my daughters", she said.
"I would say that it is their first experience and that there is a bit of stage fright which meant that we conceded goals that I would describe as stupid and inattentive.
"We were trying to organize ourselves to come back to the score when we took a red card which completely disorganized us. We tried but in the end we lost by four goals to one. We will correct our mistakes and organize ourselves more to be able to face Zambia and Cameroon."