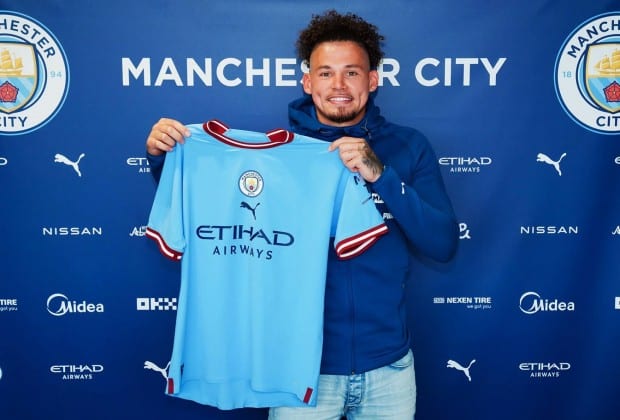 City have announced the capture of midfielder Kalvin Phillips on a six-year deal from Leeds United.
The 26-year-old has told City website that he could not resist the temptation of playing and learning under new boss Pep Guardiola.
"I am absolutely delighted to have joined Manchester City," Phillips told City website.
"City have again proved to the best team in the country with an amazing squad and a manager in Pep Guardiola who is rightly considered to be the finest in the world.
"To be able to play under Pep and learn from him and his coaching staff as well as be part of a such a fantastic squad is a prospect that I am incredibly excited about."
The midfielder made 234 appearances for Leeds over eight seasons, scoring 14 goals and assisting 14.
He was one of the key components of England as they qualified for the Euro 2020 final last summer.
He also played an important role in helping guide the national side to this year's World Cup finals in Qatar. 
He is the latest arrival at the Etihad following striker Erling Haaland and goalkeeper Ortega Moreno.