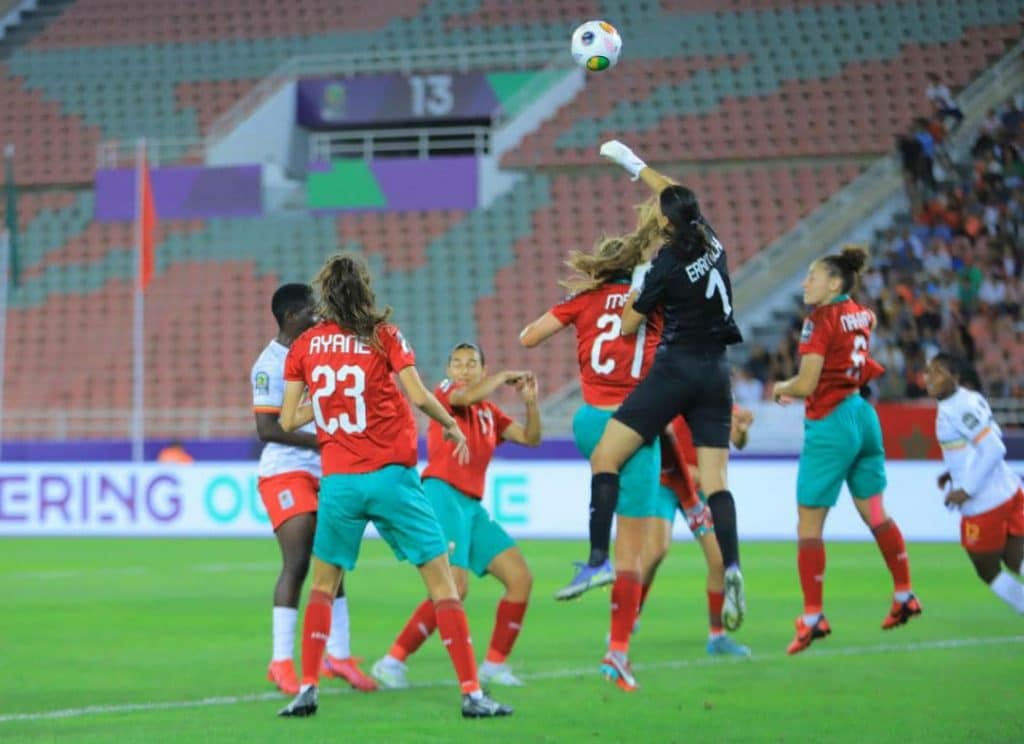 Morocco's Atlas Lionesses beat 10-member Uganda's Crested Cranes 3-1 on Tuesday evening to proceed to the next round of the Women Africa Cup of Nations (AWCON).
Rosella Ayanne put the Moroccans ahead 14 minutes into the Group A match at Rabat's Moulay Abdellah Sports Complex.
Uganda had the chances but they could not put them away until in the 32nd minute when Sumaya Komuntale levelled matters.
The two teams went to break level at 1-1 but the Moroccans had other ideas in the second half.
Nesryne El Chad restored the Atlas Lionesses lead with a cool 68th minute finish to leave Uganda with a big task of trying to come from behind again.
The evening went from bad to worse for the Crested Cranes as Komuntale turned from hero to zero after being red carded with eight minutes remaining on the clock.
That numerical disadvantage proved an advantage for the Moroccans who made it 3-1 with Chizlane Chebbak on target in the 84th minute.
Uganda started the competition with a 2-0 loss to Senegal whereas Morocco beat Burkina Faso. Now Burkina Faso date the Cranes in a dead rubber.
In the other group A game, Burkina Faso lost 1-0 to Senegal at the same venue as the latter sailed through to the next round following back to back wins.
Starting XI
Morocco: Chizlane Chebbak, Samya Hassini, Zineb Redouani, Elodie Nakkach, Yasmin Mrabet, Khadija Errmichi, Salma Amani, Nesryne El Chad, Rosella Annie Ayane, Hanane Ait El Haj, Fatima Tagnaout

Uganda: Ruth Aturo, Asia Nakibuuka, Sumaya Komuntale, Phionah Nabbumba, Margaret Namirimu, Joan Nabirye, Shamirah Nalugya, Sandra Nabweteme, Ritah Kivumbi, Fauzia Najjemba, Fazila Ikwaput