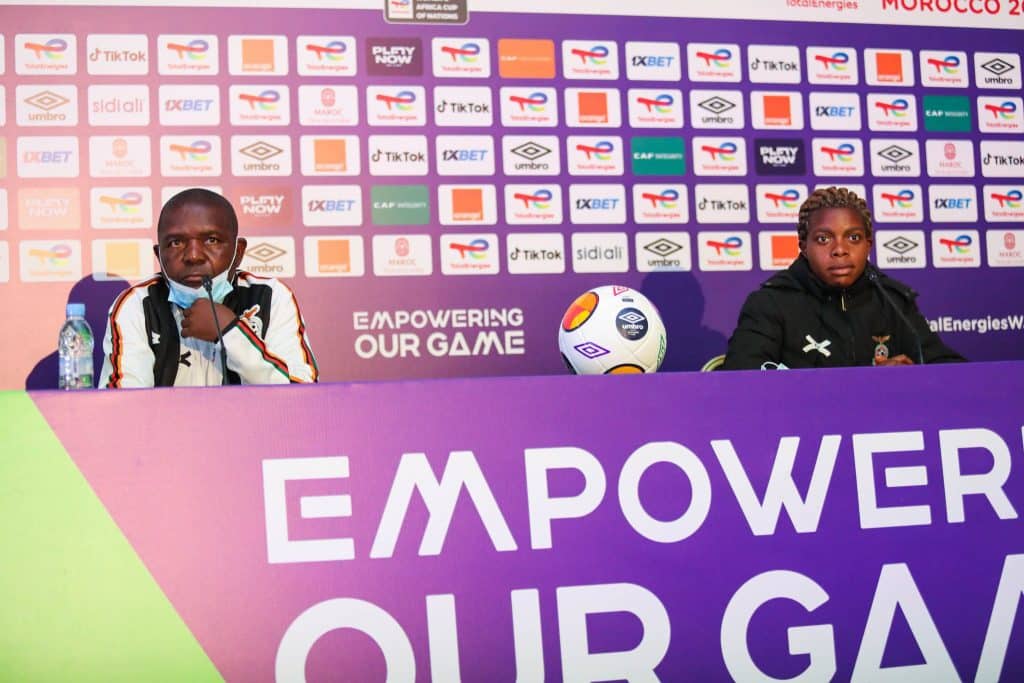 Zambia head coach, Bruce Mwape, has called for more precision from his team in all areas of the pitch ahead of Wednesday AWCON game against Tunisia.
The Copper Queens will have fight for their first win against a Tunisian side that marked their return the AWCON with a 4-1 win over Togo.
Mwape and goalkeeper, Hazel Nali appeared before the media on Tuesday ahead of Wednesday game expressed optimism and readiness.
The coach in his side said, "The girls need to be more attentive to each other, and above all stay focused, because danger can come from anywhere."
In agreement with her coach Nali, who was outstanding in ensuring that Zambia, who were under siege from Cameroon in their opening game, secured a goalless draw, she is aware that she will face another difficult opponent given the threat offered by Tunisian forwards Sabrine Ellouzi and Houji.
"We saw their match againstTogo. Their main asset is the attack. We have a strong defence," said Nali, before adding that "this match will not be the same as that we played against Cameroon.
She also expressed joy on the return of two of her teammates who missed the opening game against Cameroon.
"Ochumba Oseke and Xiomara Mapepa were suspended and will now join us, which is a big plus for our attack".