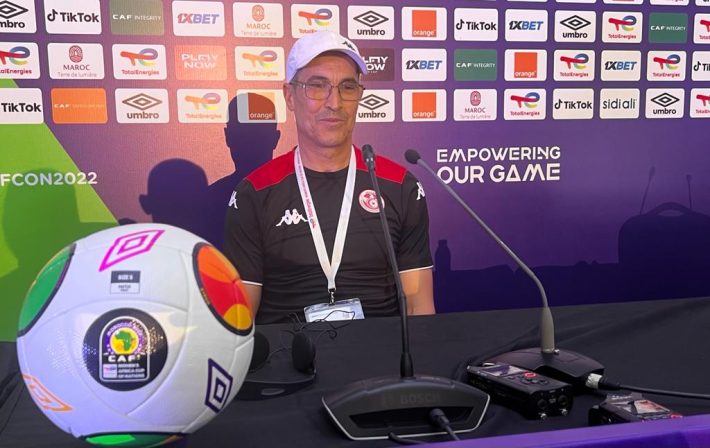 Tunisia women's team head Samir Landolsi said they have what it takes to tame Zambia ahead of their AWCON 2022 second group game.
In their WAFCON opener, the Tunisians destroyed Togo 4-1, and as they prepare to face Zambia, Landolsi is aware that being complacent "would be an unprecedented mistake."
Following their impressive victory over Togo, Tunisia is feeling quite confident, but they are aware that Zambia will likely present much tougher competition.
Speaking in his pre-match conference, Landolsi claims that despite the loss of the talismanic Barbara Banda, he and his staff have studied the Copper Queens' playing style and that they still pose a serious threat.
"We watched their game against Cameroon, the defence is well placed and their attackers are constantly in anticipation of opportunities upfront. It's up to us to find the flaws."
In the same vein, team captain striker, striker Mariem Houji said they team have access to showcase against the Copper Queens who were one of the teams that represented Africa at the Tokyo Olympics game.
"They (Zambia) have more experience than us at the international level, they are coming out of an Olympic tournament.
"We are returning to WAFCON after 14 years of absence, but we have assets to showcase."
This will be the first encounter between the two sides, and a rousing encounter awaits at the Mohammed V Hassan Complex in Casablanca on Wednesday.