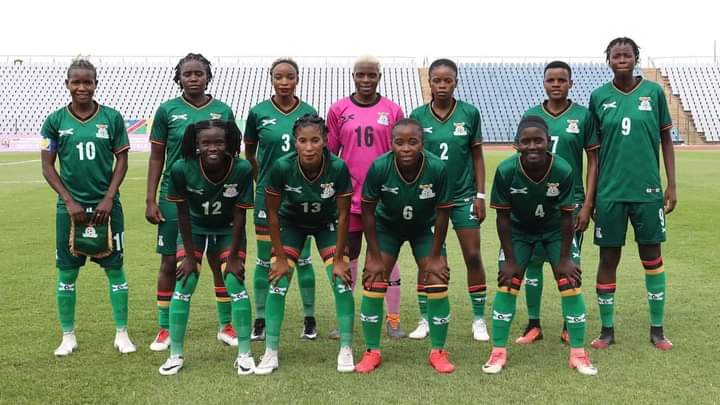 Zambia and Tunisia will lock horns in the second Group B game at the ongoing Africa Women Cup of Nations AWCON 2022 on Wednesday.
Both teams will be meeting for the first time in a crucial second Group B game at the Mohammed V Hassan Complex in Casablanca.
Tunisia having thrashed Togo 4-1 in the opening game would be hoping to seal a place in the quarter final with a second win against Zambia.
However, they face a daunting task against the Copper Queens who are also hoping for their first win of the tournament after they held Cameroon to goalless draw in the opening game.
The Zambia side will once again without their
talisman, Barbara Banda who CAF ruled out of the tournament because of her high testosterone.
This will be the first encounter between the two sides, and a rousing encounter awaits at the on Wednesday.
The game definitely a must win for both sides as it would determine where they will stand in the table after 90 minutes.
Also, in the second Group B game, the Indomitable Lioness of Cameroon will also seek for their first win.
Cameroon despite their experience couldn't find the net against Zambia who stopped them from picking the Tokyo 2020 Olympics ticket.
Togo must produce a top notch performance to stop the Cameroonian side.
But the question is who will top Group B?
Ninety minutes will definitely give us the answer in the group.
AWCON GROUP B FIGURES FOR WEDNESDAY
Zambia Vs Tunisia-18:00pm
Cameroon Vs Togo:21:00pm