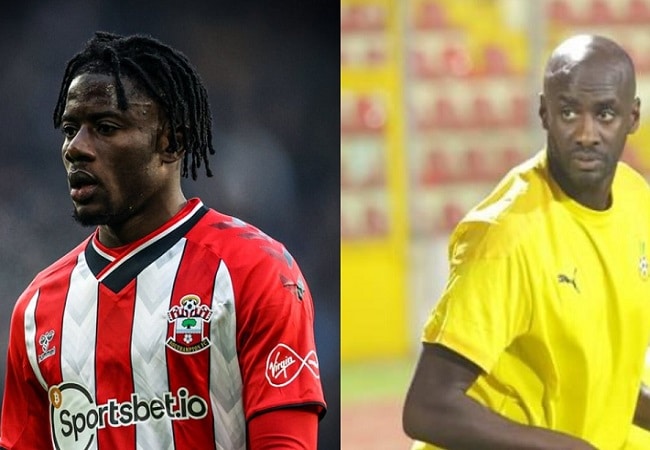 Mohammed Salisu has reportedly accepted to represent Ghana in future international fixtures for the first time since November 2019.
According to Ghanian publication JoySports, the 23-year-old defender agreed to make himself available for his country of birth on the big stage.
Whilst still with Real Valladolid in Spain, Salisu was called by then head coach Kwesi Appiah to face South Africa and São Tomé and Príncipe in qualifiers for the 2021 African Cup of Nations.
At the time, Salisu merely pulled out of the squad due to injury concerns. But the Accra-born centre-back has not accepted a call-up since.
Despite Salisu's perceived apprehension in playing for Ghana, he is currently not eligible to play for any other country.
Over the past few years there have been mixed messages from both camps in regards to Salisu's desire to play for the Black Stars, with previous comments from the defender's family suggesting that he "is a proud Ghanaian and very ready to represent Ghana at every level and time."
Also Read : GHANA FA PRESIDENT MAKES BIG ANNOUNCEMENT AFTER MEETING MOHAMMED
The last public comments on the saga came from Salisu himself, who told MozzartSport Kenya in April 2021 that he was still focusing on his club form, and when he felt ready and "everything is fine", he could "go and play for Ghana."
In total, Salisu has missed 26 fixtures for Ghana, including this year's AFCON. A competition that saw the Black Stars knocked out at the group stage for the first time in eight tournaments.
The Black Stars are confirmed to appear at this year's World Cup, where they will face Portugal, Uruguay, and South Korea in Group H.