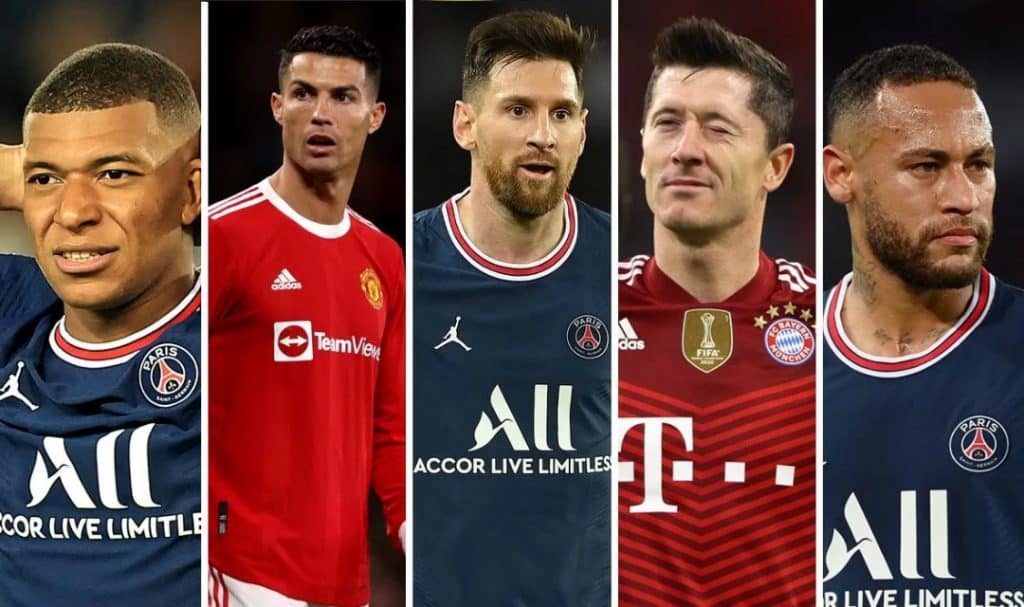 Following Mohamed Salah's contract extension with salary increase, the Raking of the Highest-Paid Footballers in the world have been updated with the Egyptian king being in the Top 5.
The 30-year old has decided to extend his spell at Anfield while he was linking with a move out of the club.
Salah who is now linked with Liverpool until June 2025 will be earning a £400,000 weekly salary becoming the club's highest-paid ever player.
The former AS Roma star is ranked fourth among the Top 10 in the world ahead of Cristiano Ronaldo who is fifth on the list.
Read more : Mane, Salah…Ranking Africa's Highest-Paid Footballers in 2022
According to the Daily Mail, the wantaway Manchester United star is earning a £385,000 weekly-salary with the Red Devils.
The five-time Ballon d'or is ahead of new Manchester City boy Erling Haaland with a £5,000 diffenrence.
Top 10 Highest-Paid Footballers in the World
10- Robert Lewandowski, Bayern Munich – £350,000-a-week
9- Antoine Griezmann, Atletico Madrid – £356,000-a-week
=7- David De Gea, Manchester United – £375,000-a-week
=7- Erling Haaland, Manchester City – £375,000-a-week
=5- Cristiano Ronaldo, Manchester United – £385,000-a-week
=5- Kevin De Bruyne, Manchester CIty – £385,000-a-week
4- Mohamed Salah, Liverpool – £400,000-a-week
3- Neymar, Paris Saint-Germain, £606,000-a-week
2- Lionel Messi, Paris Saint-Germain – £960,000-a-week
1- Kylian Mbappe, Paris Saint-Germain – £1,000,000-a-week