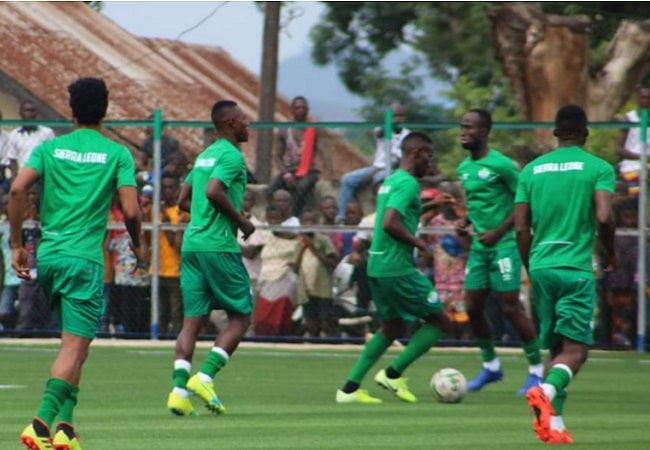 Sierra Leone Football Association, SLFA has been investigating two first division football matches after unprecedented 187 goals were scored in the country.
Kahunla Rangers and Gulf FC were both vying to join East End Lions in the Premier League. And Gulf FC boasted the better goal difference so just had to match Kahunla's result.
They failed, however, despite beating Koquima Lebanon 91-1 as Kahunla ran out 95-0 winners over Lumbebu United in the promotion playoffs.
Both teams enjoyed fruitful second halves, with Gulf FC only 7-1 to the good at half-time while Kahunla had scored just two of their 95 goals before the break.
"We can't stand by and see an embarrassing situation like this go unpunished." The president of SLFA Thomas Daddy Brima told BBC Sport Africa.
"We're going to launch an immediate investigation and bring to book all those responsible for this mediocrity.
"All those found guilty will be dealt with in accordance with the SLFA laws. And will also be handed over to the country's anti-corruption commission."
Also Read : 6TH DRAW UNDERMINES AL AHLY PREMIER LEAGUE TOP SPOT CHANCES
The latest round of suspicious results come just a month after two promotion-chasing matches in South Africa were found to have been fixed. Tigers wiped the smiles off Happy Boys' faces with a 33-1 win as Matiyasi clipped Mighty Birds' wings with a 59-1 trouncing.
Currently, the record for the biggest winning margin is held by Madagascan side AS Adema, after a 149-0 win over Stade Olymique L'Emyrne back in 2002. 149 own goals were scored by the losing side as form of protest over a refereeing decision.