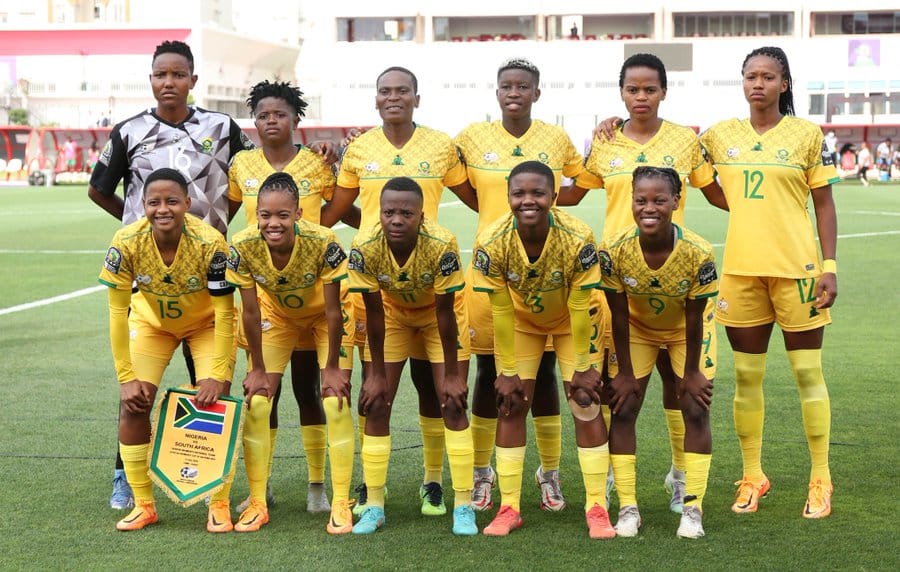 South Africa senior women's national football team has taken a commanding 2-1 first-half lead against Burundi at the ongoing WAFCON tournament in Morocco this Thursday evening.
Banyana Banyana have not only scored but also dominated proceedings but Burundi were not the ones to give up.
South Africa went ahead through Thembi Kgatlana but Anniela Uwiwana burst into the box to meet a cut back from the left and slot into the Banyana Banyana net for the equalizer for Burundi.
However, Motau restored Banyana Banyana lead in a blistering counterattack. Banyana Banyana could have easily scored two more goals.
However, Kgatlana missed with an open goal then Motlau had her penalty saved by Burundi keeper.
Burundi are smarting from a 2-4 loss to Botswana on July 4 in Group C.
On the other hand, South Africa stunned Nigeria 2-1 on the same day.
Starting XI:
South Africa:
Burundi: Charlotte Irankunda, Diane Irankunda, Anniela Uwiwana, Sandrine Niyonkuru, Asha Djafari, Cheilla Ineza, Jeanine Irakoze, Rachelle Bakuru, Djazila Uwineza, Saffra Guinand, Peace Olga