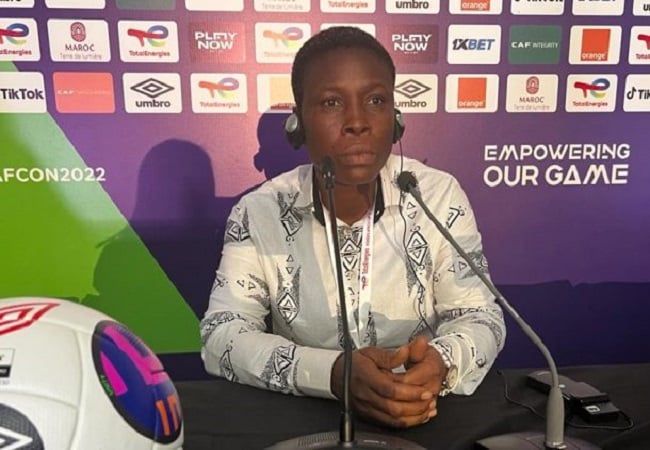 Debutants Togo collected their first point after 1-1 draw against Cameroon on Wednesday in Women's Africa Cup of Nations (WAFCON).
Afi Woedikou capitalised for the Women Sparrowhawks on a foul by goalkeeper Ange Bawou to put the West Africans ahead from the penalty spot just before the half hour mark.
However, Estelle Johnson levelled for the Indomitable Lionesses ten minutes later when she headed home Gabrielle Onguene's viciously whipped and dipping free-kick from the left.
Also Read : WAFCON 2022 : TOGO DRAW WITH CAMEROON TO EARN FIRST-EVER POINT IN WOMEN'S AFRICA CUP OF NATIONS
"The girls played a very good match, unlike the first match where we failed to do that." Coach Kai Tomety said, reflecting also on their opening 4-1 defeat by Tunisia.
"They rediscovered their desire and rage. We knew how to cancel out the Cameroonians' attacks and fought hard in midfield, which favoured us."
Also Read : CAF AWARDS 2022 : FIRST LIST OF WOMEN NOMINEES RELEASED
Togo remain bottom of Group B, while Cameroon sit nervously in third with just two draws to their name.
Earlier at the Stade Mohammed V, Zambia netted an injury time winner to beat Tunisia 1-0 and claim top spot in Group B. And just a point in their final Group B game against Togo will help Zambia secure a place in the quarter-finals.
However, Togo can still hope qualification if in the contrary Zambia lose the clash.