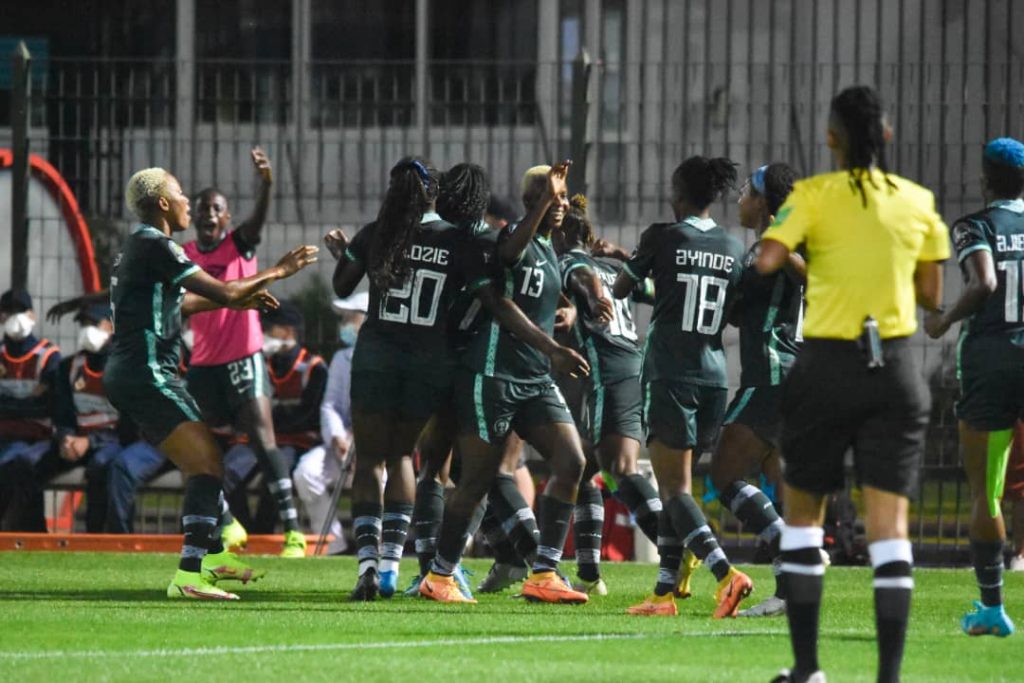 Nigeria Super Falcons got a slim 1-0 win over debutante, Botswana in their second Group C game of the WAFCON 2022.
The nine-time champions scored through Ifeoma Onumonu as they head to the break on 1-0 advantage.
The reigning champions have not done much against Botswana but would be contented with the first half lead.
Randy Waldrum will demand more intensity in the second half and score more goals to avoid a stunner.
Watch Super Falcons First Half Goal Against Botswana
On the other hand, Botswana has not done too badly either to avoid as they have given the back line of the Nigeria a nightmare.
Can Super Falcons hold on to their lead is the question that is left for the next 45 minutes.