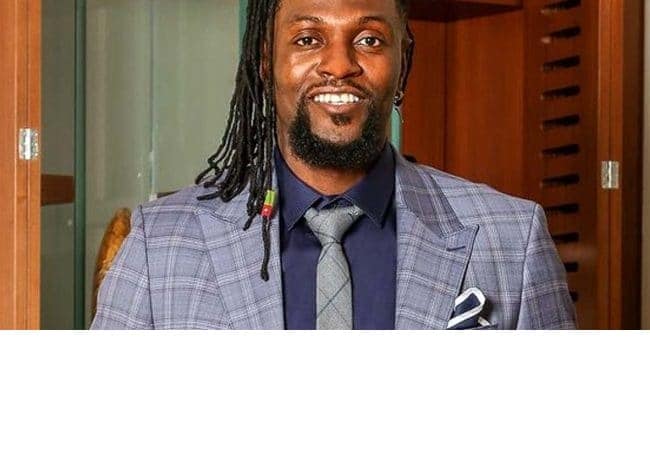 Former captain of the Sparrowhawks of Togo, Emmanuel Adebayor was in Russia a few days ago. And in an interview to Russian media, the former Togolese international revealed his respect for Russian President Vladimir Putin, whom he described as a man of character.
Recently appointed CAF Technical and Development Committee member, the former Manchester City star was invited to the prestigious RB 2022 international awards ceremony.
According to Russian media Soccer Ru, Adebayor shared his points of view on Vladimir Putin.
"I like Putin as a person. Obviously, he is a man of character. When he says no, it's no. What I like most about him is his high-level discipline. When he says something, he does it for sure." Said former Arsenal striker in comments widely reported by Russian media.
He also gave his position on the withdrawal of the Russian national team from all international competitions by FIFA.
"Of course, that's not fair. In this world, I am Afraid, but many things are unfair. I feel sorry for the Russian national team and the Russian players. But what can we do? Nothing!" Adebayor regretted before calling on FIFA and the Russian Football Federation (RFU) for dialogue.
"Obviously, we should allow the RFU and FIFA to dialogue. I think at some point you should be able to find a good solution to lift ban on Russia. The Russian players did nothing wrong and are not guilty of anything. They just want to do their job. They should be allowed to play."
Former Tottenham forward Emmanuel Adebayor's visit to Russia and his comments over Putin occurred in context of war in Ukraine, where several stars stand or have been urged to take position against the Russian leader.