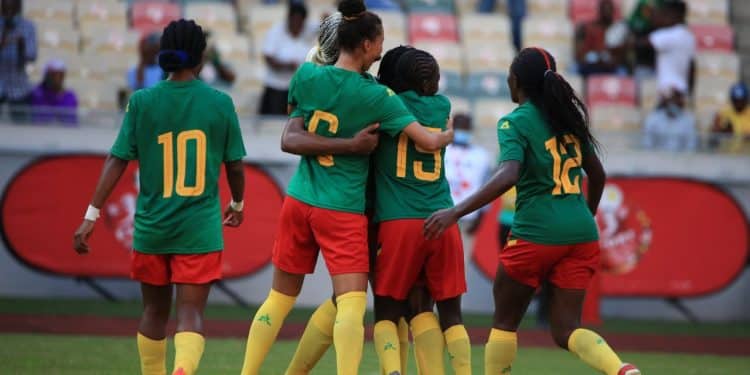 Cameroon senior women's football face their Tunisian counterparts at Stade Mohamed on Saturday evening Casablanca with a lot of stake.
The two teams face a challenging task to get to the next level of the Women's Africa Cup of Nations.
This is the case as Cameroon drew with Zambia 0-0 then 1-1 against Togo.
On the other hand, Tunisia beat the Togolese ladies 4-1 then lost 1-0 to the Copper Queens.
Starting XI:
Cameroon: Ange Bawou, Ajara Njoya, Estelle Johnson, Gabrielle Onguene, Jeanette Yango, Aurelle Awona, Claudine Tcheno, Monique Ngock, Colette Fegue, Genevieve Mbeleck, Michaela Abam
Tunisia: Jabrani Soulaima, Chaima Alabbassi, Rania Aoina, Ella Kaabachi, Sabrine Mamay, Sabrine Ellouzi, Mariem Houj, Ghada Ayadi, Imen Trodi, Samia Ouni, Chirine Lamti