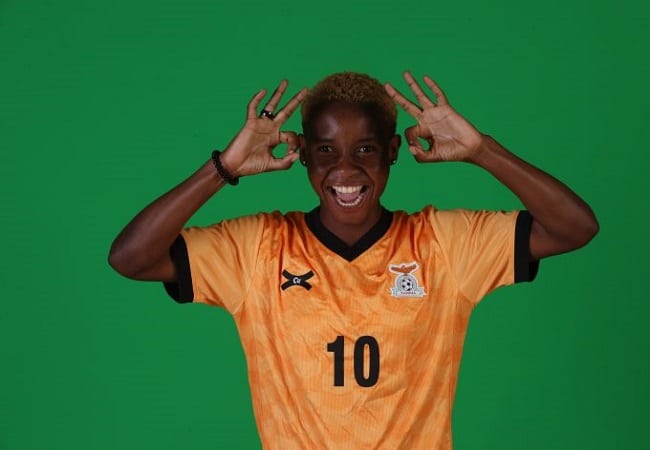 Zambia confirm their position of Group B leaders in 2022 TotalEnergies Women's Africa Cup of Nations, WAFCON after thrashing Togo 4-1. The Copper Queens thus advanced to the quarter-finals with seven points while the Sparrowhawks Ladies couldn't produce a miracle and exit competiton with one point.
Also Read : WAFCON 2022 : ZAMBIA VS TOGO CONFIRMED LINE-UPS
Thing went so quickly as Togo conceded a penalty just after three minutes into the game. But Lushomo Mweemba missed the opportunity as Amouklou stopped the shot to deny her from opening the scoring.
Behind them, Grace Chanda found the back of the nets to open the scoring for Zambia. Six minutes later, Ireen Lungu doubled the lead for the Copper Queens.
However, Afi Apeafa Woedikou gave a glimmer of hope to West Africans in the 35th minute with a goal.
The Zambian ladies will continue with a third goal as Xiomara Mapepa scored the 3-1 goal in the 41st minute to end the first half.
Chanda went on to add one more goal for her double to the hour of play. With 4-1 win, Zambia logically finished as Group B leader with 7 points, ahead of Cameroon (5), Tunisia (3) and Togo (1).
Also Read : WAFCON 2022: CAMEROON FINISH SECOND AFTER BEATING TUNISIA
Zambians and Cameroonians are qualified for the quarter-finals. Lying on three points, Tunisia can hope to be one of the two best third placed sides.