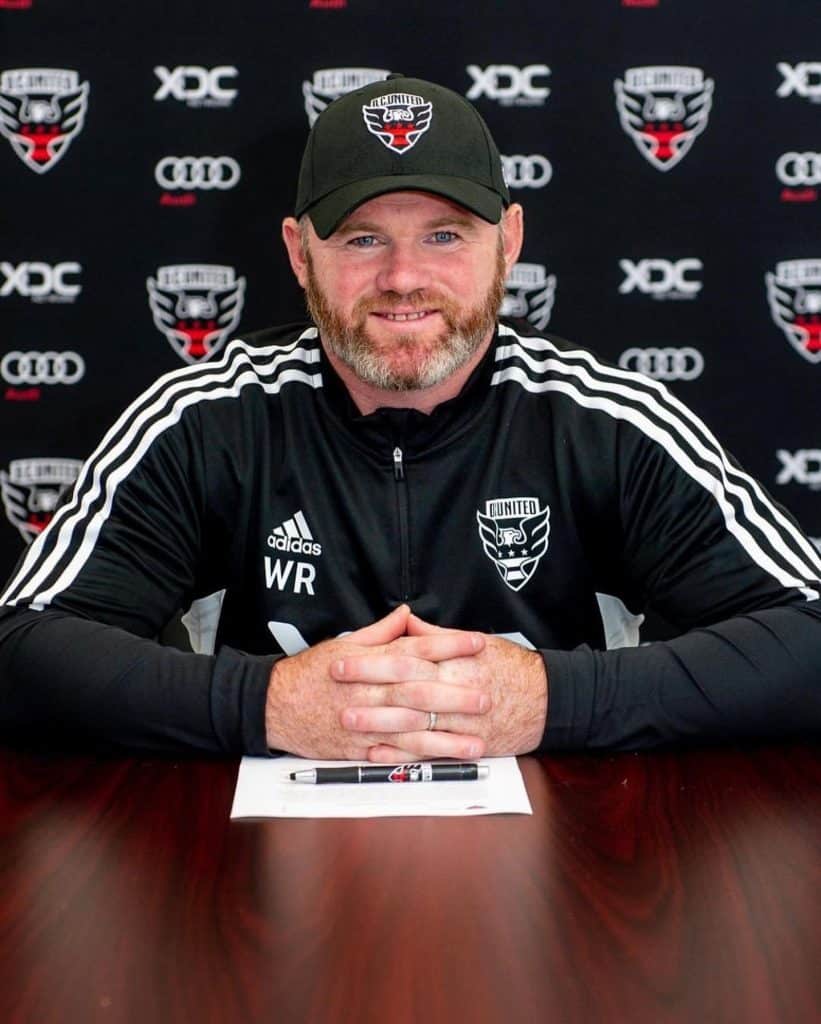 Major League Soccer club D.C. United has on Tuesday announced the signing of Wayne Rooney as the club's new Head Coach.
Rooney, who previously played and captained the Major League Soccer (MLS) club for two years from 2018 to 2019, will return to D.C. United following a two-year stay as the Manager of Derby County while they competed in the English Championship. Interim Head Coach Chad Ashton will remain in charge of the team until Wayne Rooney has received his Work Visa.

Rooney joined D.C. United in June 2018 as a Designated Player. During his time with the Black-and-Red, Rooney appeared in 48 matches, scored 23 goals and assisted 15 others.
He was voted MLS Best XI in 2018, an All-Star in 2019, and was an MLS MVP finalist in 2018.
Welcoming the former Manchester United player to the club, Jason Levien and Steve Kaplan Co-Chairmen of D.C. United described Wayne as a soccer legend.

"Wayne is a soccer legend and one of the most exciting and dynamic up-and-coming managers in our sport.
"He's already proven in his young coaching career that he knows how to lead a group through adversity.
"He has an understanding of our league and what it takes to be successful in Major League Soccer thanks to his two-year stay with us as a player.
"The passion he showed while wearing Black-and-Red electrified our city and our club and we are so excited to welcome him back as our Head Coach."

Following a successful run as Interim Player-Manager in which he led the team from the bottom of the English Championship table to safety, surviving relegation by three points, the 36-year-old was hired as Derby County's full-time Manager in January 2021.
The Football Association docked Derby County 21 points for confessing to violations of Profitability and Sustainability before to his first full season in command of the team.
Despite this setback, Rooney led the team to a record of 14-13-19 and a total of 55 points, which, but for the point reduction, would have been enough to guarantee survival in the Championship for another season.
On June 24, 2022, Rooney gave his notice as Derby County's manager.

As a professional, Rooney's playing career began in the English Premier League on August 17, 2002 when he made his senior debut for Everton FC and assisted a goal helping the Toffees to a 2-2 draw against Tottenham Hotspur.
At 18 years old after two seasons with Everton, Rooney joined Manchester United in a record transfer deal ($35 million) where he played 13 seasons and scored 208 Premier League goals in 491 appearances, which is good for second best all-time, only behind Alan Shearer (260).
During his time in Manchester, Rooney captured 16 major trophies, including five Premier League titles, the UEFA Champions League in 2008, and the FA Cup in 2006.
On the international stage, Rooney holds the record for the most-capped field player in England history (120) and is also the all-time leader in goals for The Three Lions (53).
He appeared in three World Cups (2006, 2010, and 2014), as well as three UEFA European Championships (2004, 2012, and 2016), and captained his country 24 times across all competitions.

"Wayne is a winner and a competitor. His work ethic and what he demands of himself and his players is second to none," said Dave Kasper, President of Soccer Operations for D.C. United.
"Wayne's approach to the game and the style of soccer he wants to play fits within our philosophy and we believe he is the right person to lead our club moving forward."
Rooney will join the club and assume the role of head coach pending the receipt of his Work Visa.
His coaching staff will be announced at a later date.

"