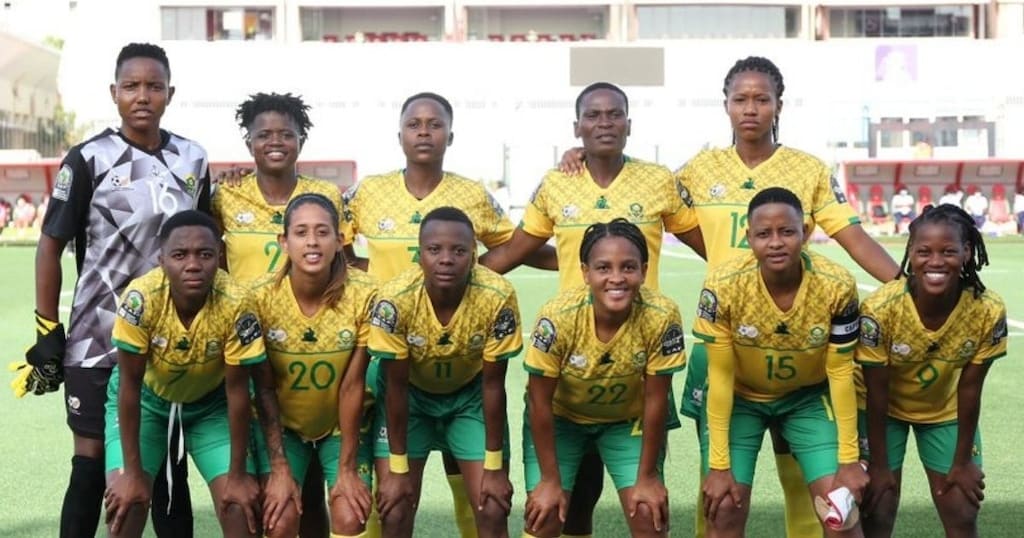 South Africa are ready to take on Tunisia in the quarterfinal of the Women's Africa Cup of Nations underway in Morocco.
Banyana Banyana should be itching to join, Zambia, fellow team from Southern Africa who stunned Senegal on Wednesday on post-match penalties to sail through.
South Africa qualified for the last eight with a perfect record after winning three straight group stage games.
A win for Banyana Banyana assured them of yet another qualification to the World Cup semifinals.
Starting XI:
South Africa:Tunisia: Chaima Alabassi, Rania Aquina, Ela Kaabach, Sabrine Mammy, Sabrine Ellouzi, Ghada Ayadi, Jabrani Soulimana, Imeni Trodi, Samia Ouni, Chirine Lamti, Leila Maknouni