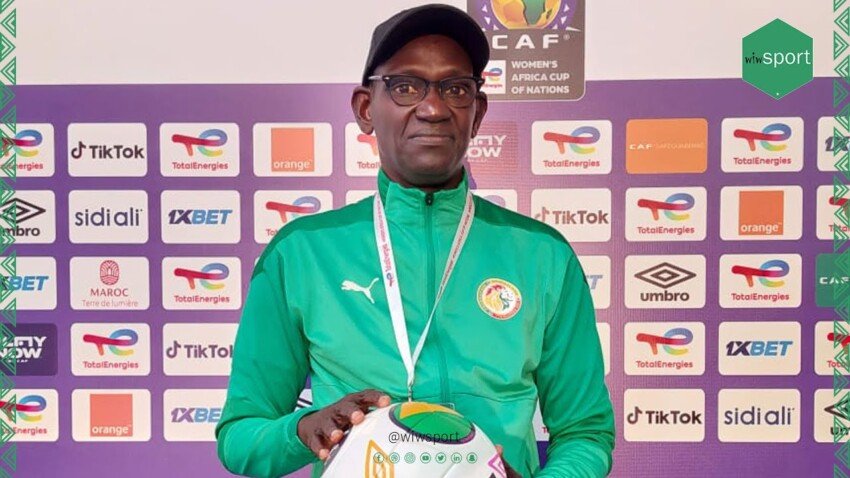 Coach of the Teranga Lioness of Senegal, Mame Moussa Cissé said that they will build on their past experience when they play against Tunisia.
After their exit from the ongoing WAFCON 2022 competition, they now focus on qualifying for the FIFA Women World Cup play off.
This competition got off to a roaring start thanks to the Teranga Lionesses and the Carthaginian Eagles.
Senegal easily defeated Uganda 2-0 and Tunisia easily defeated Togo 4-1 to get off to the best possible starts in the competition.
Unfortunately, that early promise did not pertain to an automatic qualifying for the FIFA Women's World Cup as they were eliminated by Tunisia and Zambia in the quarterfinals, respectively.
They must now refocus as they play each other to maintain their play-off chances for a World Cup appearance.
Speaking ahead of the game, Cisse said his team made a mistake against Zambia and would correct that when they play against Tunisia.
"We have to build on our past experience, so we don't repeat the mistakes we made in our last game against Zambia.
"We showed excellent things in our first meetings at this tournament, we will have to come back to it," said Senegal coach ahead of the game.
"Only the final score will count tomorrow, more than our performance in the game.
Against Zambia, we led, played well but we ended up being eliminated. I don't want the same scenario," says Cissé.