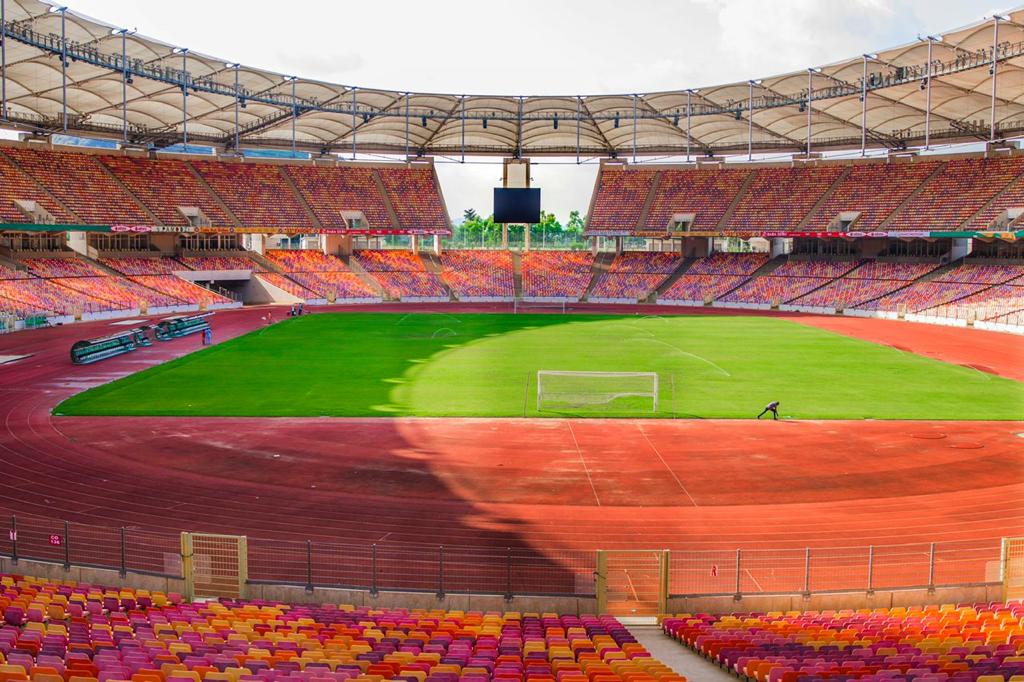 The playing surface of the Moshood Abiola National Stadium has a new appearance and is ready for use as the Sports Ministry continues to refurbish and revive sporting facilities across the nation.
After extensive use, the turf suffered, but thanks to recent significant modification, it is once again suitable for use on a global scale.
After the World Cup playoff game between Nigeria and Ghana, the Minister for Youth and Sports Development promised that work would be done on the stadium.
The Minister kept his promise, as the turf has now returned to a lush state.
The improvement in maintenance standards was the driving force behind this growth.
Two of the stadium's training pitches have now been brought up to code so that they may be used as a result of the work that was done there as well.
The pitch has hosted NPFL games as well as Super Eagles, Super Falcons, Flying Eagles (U-20 Boys), Falconets (U-20 Girls), Golden Eaglets (U-17 Boys), and Flamingoes (U-17 Girls) matches since the stadium was renovated through Sunday Dare's Adopt-a-Facility program.
The facility is once again prepared to hold games thanks to the current work.
The stadium currently has freshly built FIFA-approved technical and players' benches, as well as more efficient subterranean water sprinklers, in addition to the playing field's makeover.