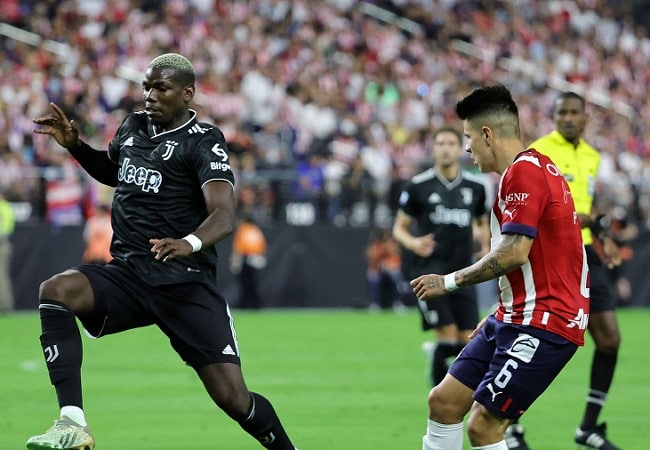 Paul Pogba, who Pogba recently sealed a return to Juventus on a free transfer from Manchester United, could undergo surgery after the Serie A giants revealed the midfielder has suffered a lesion to the lateral meniscus in his right knee.
Also Read :  PAUL POGBA RETURNS TO JUVENTUS ON FREE TRANSFER AGREEMENT
He had flown out to the United States with the Italian giants as part of their preparations for the new season. But having played in the friendly with Mexican side Chivas on Saturday, he was seen limping out of a training session in Los Angeles.
Though he reportedly informed the club that the pain was not too severe, scans on his knee later revealed the extent of the damage.
'Following complaining of pain in his right knee, Paul Pogba underwent radiological examinations that revealed a lesion of the lateral meniscus.
'In the next few hours he will undergo a specialist orthopaedic consultation.
'Therefore, in order to continue treatment, he is not taking part in the trip to Dallas.' Read a statement from Juventus.
The France international will now miss his club's trip to Dallas, where Juve are scheduled to play Barcelona at the Cotton Bowl later this week.
The news casts doubt on his chances of making his competitive return for the club when they begin their Serie A season against Sassuolo on August 15.