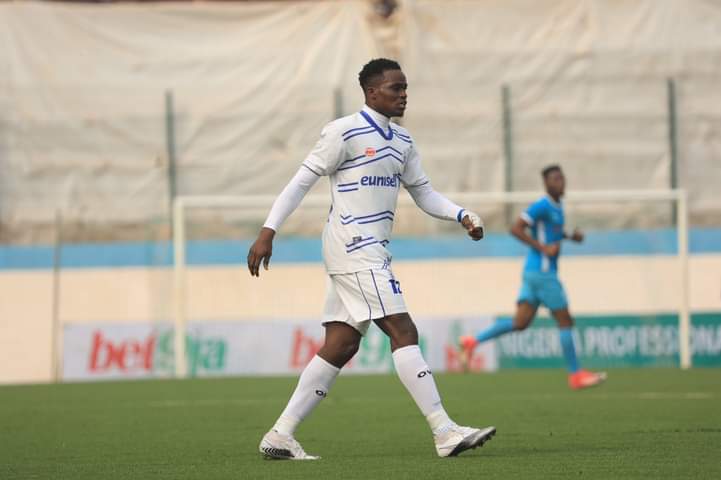 Rivers United has claimed that Ishaq Rafiu is still a member of club, despite announcement by Slovenia club, NK Maribor that the forward had joined them.
The Nigeria Professional Football League (NPFL) champions said any alleged transfer made without their knowledge would be a violation of contract because they didn't approve of his sale.
Tuesday saw the signing of Rafiu by NK Maribor.
Rivers United in a statement on Wednesday said the transfer was rumour and mischievous.
"The attention of the management of Rivers United has been drawn to a fictitious report being circulated in a section of the social media suggesting that our player Ishaq Rafiu Kayode has left the club," the Port Harcourt club said in a statement on Wednesday.
"Such report is completely false and a product of imagination of mischief makers with the intent of misleading the unsuspecting members of the public.
"As a club, we are not aware of any such purported transfer as the player only absconded from the club and this position has been made known to FIFA thus any acquisition of the player without our consent is null and void.
"It is important to also note that Rivers United FC remain the only club that can release the said player to any other club when the proper things are done.
"Ishaq Kayode Rafiu is still a bonafide player of Rivers United FC as his contract with the team is still valid and as such any purported transfer without the knowledge and consent of Rivers United will only be a breach of contract."
The player scored 14 goals for Stanley Eguma's side in the Nigerian top-flight last season.