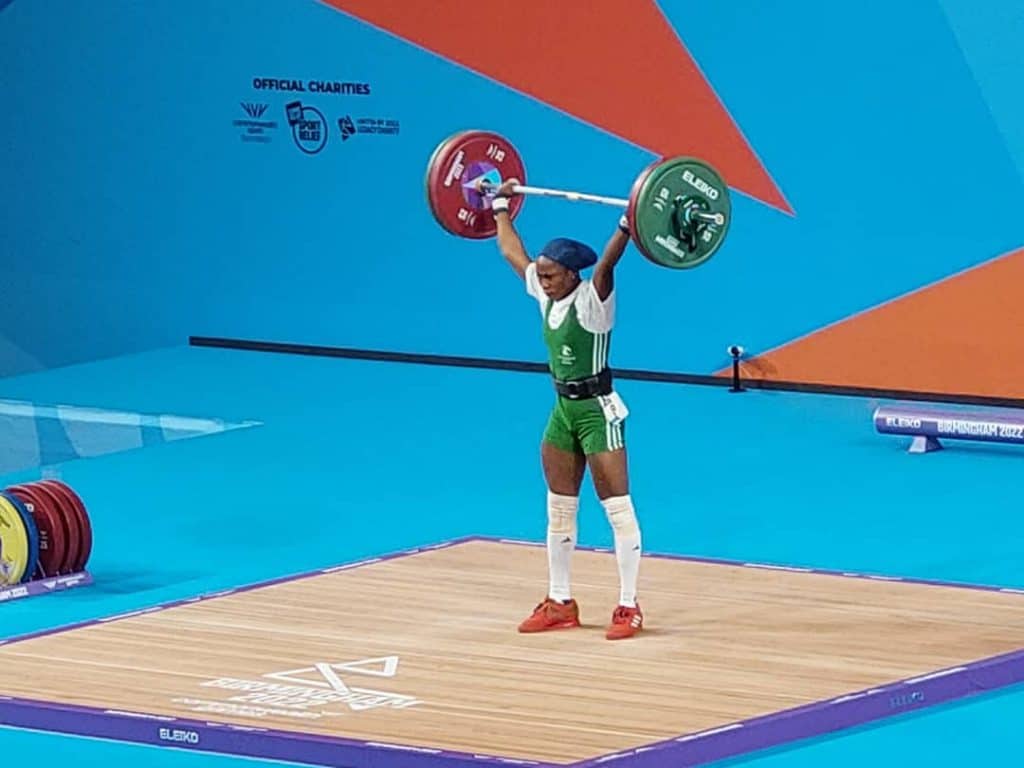 Team Nigeria has won its first Gold medal at the Birmingham 2022 Commonwealth Games through Adijat Adenike Olarinoye on Saturday.
Olarinoye won the first Gold Medal as she lifted 55kg in the women's category Weightlifting.
Despite coming under pressure against her Indian opponent who pushed her to the last lift, she survived to clinch gold medal.
Team Nigeria are now in the ninth position on the medal table after the conclusion of Day 2 games at the ongoing Birmingham 2022 Commonwealth.
Australia currently tops the medal table with 13 Golds, 8 Silvers and 11 bronze medals and closely followed by New Zealand with 7 golds, 4 silvers and two bronze medals.
England are third in the medal table with 5 golds, 12 silver and 4 bronze medals.
South Africa are the closest among all Africa teams participating at the Commonwealth Games with two gold medals.