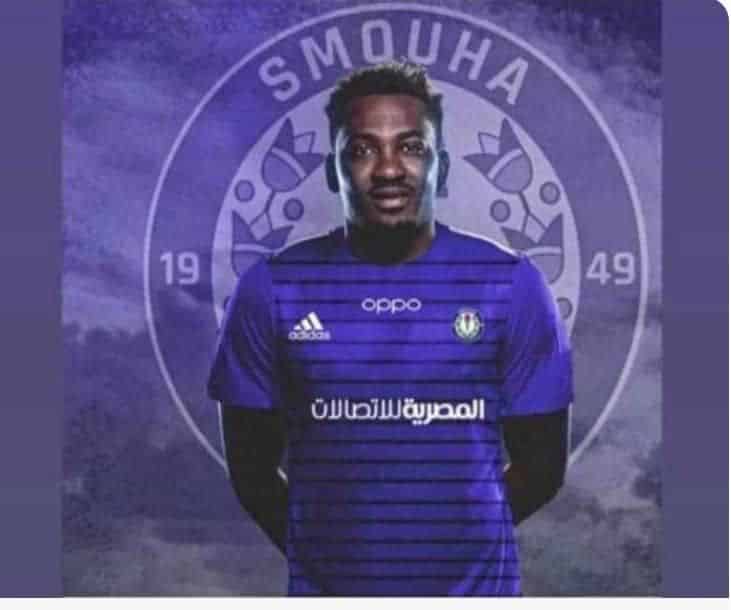 Smouha SC of the Egyptian Premier League has completed the three-year contract signing of Nigerian attacker Junior Ajayi.
Ajayi's most recent team was Al-Nasr Benghazi of Libya.
The 26-year-old is making his way back to Egypt following a productive stint with Al Ahly.
After his contract with Al Ahly was canceled, the versatile forward joined Al Nassr in February.
Ajayi, who had previously won the Olympic bronze medal with Nigeria, joined Al Ahly in 2016 from CS Sfaxien in Tunisia.
The former 3SC player made 161 total appearances for the team, scoring 41 goals and dishing out 30 assists.
He quickly won the hearts of the supporters after leading the team to two CAF Champions League victories, four league championships, two Egypt Cups, and two Egypt Super Cup victories.
Ajayi joins Mahmoud El Malek, a defender for Asmadat Abou Kheir, and Ahmed Hussein, an El-Nasr player, as Smouha's third summer additions.
Along with Jerome Philip, Abubakar Liday, and Sodiq Awujoola, he is the fourth Nigerian in Smouha's squad.
However, it is anticipated that at least one of them will leave the organization to make room for new recruits.

After losing out on a position in the CAF Confederation Cup to Future FC, Smouha is currently sixth in the league standings with 40 points from 27 games.
They will be hoping for better results in the upcoming season.