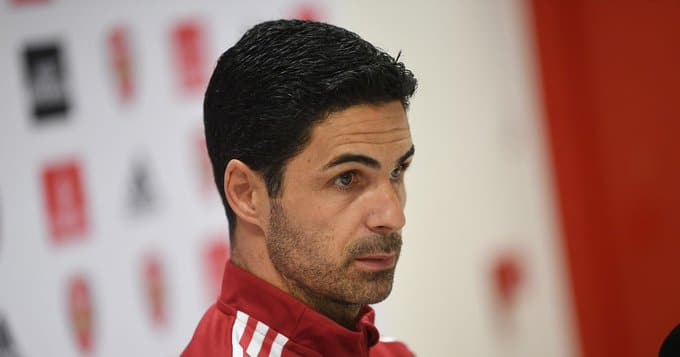 In his pre-game news conference, Mikel Arteta provided an update on the condition of his team before our season opener against Crystal Palace on Friday night.
Four of his players—Kieran Tierney, Takehiro Tomiyasu, Emile Smith Rowe, and newly acquired Fabio Vieira—were updated by the coach.
He said three out of four of those players Tomiyasu, Smith Rowe, Tierney and Vieira trained this afternoon and if everything goes well, they will be available for selection and in the squad.
"Hopefully, we can start to recover because they've been missing a lot of minutes and time in pre-season and they are really important players for us.
"Hopefully not, the reason they got those persistent injuries are for different reasons, probably because the squad didn't enable them to recover, and [we] don't play them when it was necessary and it was too tired when they weren't fully recovered so sometimes we had to rush them.
"It was a combination of things with those two players, they're so pushy and willing to contribute with the team.
"We know that with those two fit and performing at their best, we are much stronger as a team.