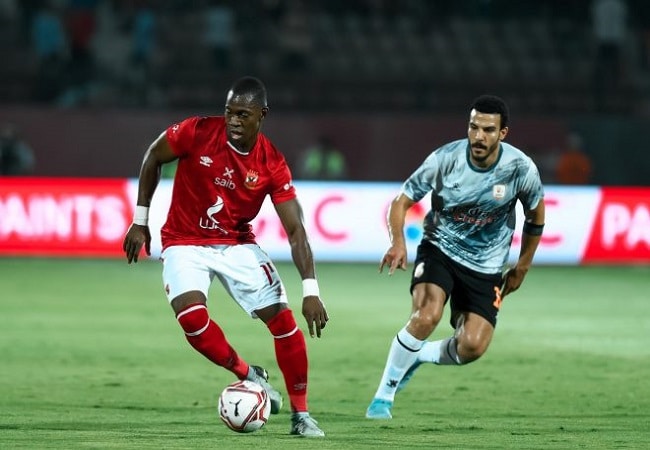 Egyptian Premier League giants Al Ahly announced on Thursday the decision to play the rest of the season with the club's youth team. The decision derives from the team's current poor results in the domestic league.
"Ahly decided to play the rest of the season with the youth team and the players who returned from injury." Read a statement on the club's official website.
Playing a draw against Pharco FC on Wednesday is a big blow for the Red Devils in their race of winning the league title. Ahly couldn't win the game due to a poor performance from the team's players and many controversial decisions from the referee.
South African winger Percy Tau scored for Ahly in the 72nd. But the referee disallowed the goal VAR review due to offside. However, TV replays showed the Ahly player was in an onside position while scoring the goal.
Also Read : AL AHLY COACH STILL BELIEVES IN LEAGUE TITLE DESPITE DROPPING POINTS
"We demand the sacking of the refereeing committee and the suspension of the VAR referee during the Ahly game against Pharco.
"The club will boycott the upcoming competitions organised by the Egyptian Football Association (EFA) such as the Egypt Cup and the Egyptian Super Cup until the club's demand are met." The statement added.
Ahly are now third in the table with 56 points, ten behind leaders Zamalek who have played one match more.