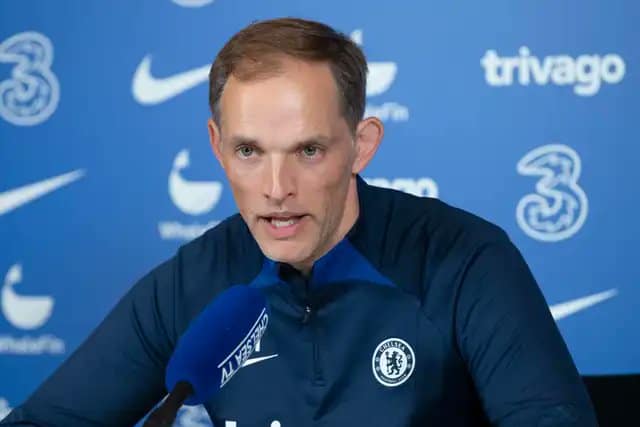 Chelsea and Thomas Tuchel are in contract negotiations to extend the German stay at Stamford Bridge.
The current contract for the German manager, who took over at Stamford Bridge in January 2021, runs through 2024.
As taking over for Frank Lampard, he initially agreed to an 18-month deal, which was later extended after he led Chelsea to the 2021 Champions League championship.
"My people talk to the owners and take care of everything else. You know how glad I am to be here and how much I like it," Tuchel said.
"There are talks but I think given the situation where we come from, and where we are in the middle of the transfer period, I think it is the very best if I focus on my team and on sports and on being competitive," he added.
Sunday's game between Chelsea and Leeds will see Tuchel on the sidelines despite receiving a one-game touchline suspension for his altercation with Tottenham manager Antonio Conte after Chelsea's 2-2 tie with Tottenham.
N'Golo Kante, a midfielder for the Blues, will be out with a "very significant" hamstring injury, according to Tuchel.
He added: "We're talking about weeks. It's not good news, it's disappointing and sad because he's super important."
Along with Armando Broja and Christian Pulisic, who has been linked to Manchester United this week, Mateo Kovacic is also sidelined with a knee issue.
Cesare Casadei, a 19-year-old midfielder, has been signed by Chelsea on a six-year deal from Inter, while the club has also been connected to Pierre-Emerick Aubameyang, a former captain of Arsenal and a former teammate of Tuchel's at Borussia Dortmund.