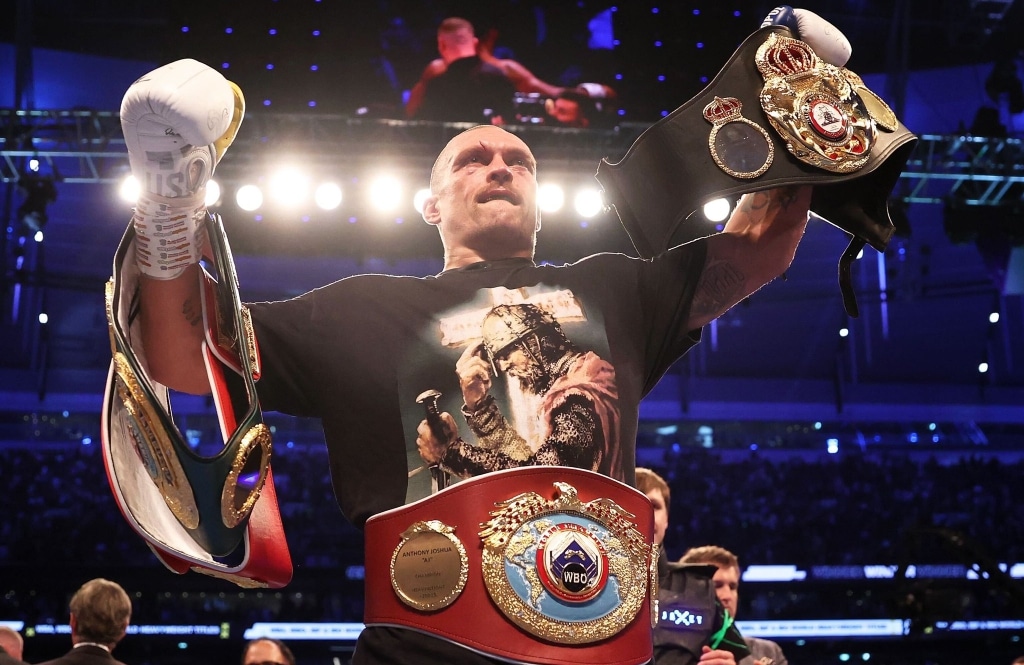 Oleksandr Usyk honored the Ukrainian nation by dedicating his victory over his opponent Anthony Joshua.
After defeating Joshua through split decision at the King Abdullah Sports City Arena in Jeddah, Usyk maintained his unification of the WBO, WBA, and IBF championships.
Three judges gave the contest to Usyk with scores of 115–113 for Usyk and 116–112 for the challenger.
"I want to thank God for the help that he gave me today because he did give me a lot today, my lord is Jesus Christ.
"Thank you Saudi, thank you, thank you, thank you so much, Inshallah," Usyk said after the fight.
"I devote this victory to my country, to my family, to my team to the military who are defending my family thank you very, very much.
"This is already history, many generations are going to watch this fight, especially the round where someone tried to beat me hard but I withstood it and turned in a different way.
"I'm sure that Tyson Fury is not retired yet, I'm convinced he wants to fight me, I want to fight him and if I'm not fighting Tyson Fury I'm not fighting.
"Only God knows whether I will or not.
"All of these gentlemen here around me are going to help me. Thanks Lord for helping me."
The Ukrainian again defeated the Joshua on a split decision by the referees.