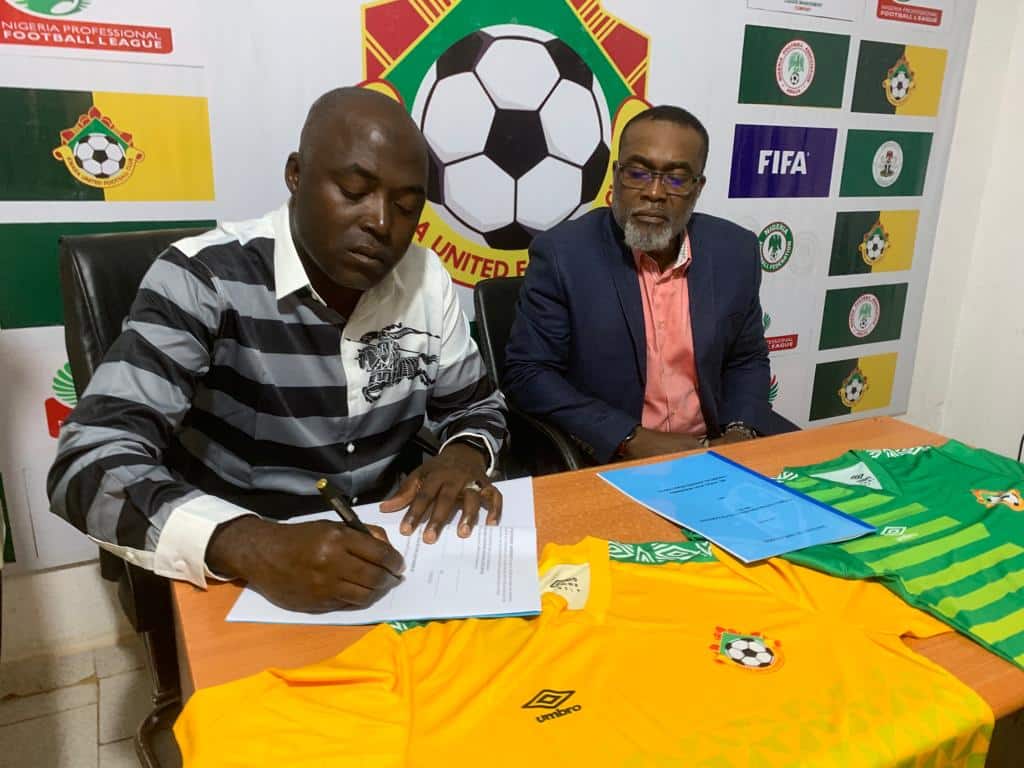 Nigeria Professional Football League NPFL club, Kwara United Football Club today unveiled Coach Azeez Audu Mohammed as the new Technical Adviser of the club.
After Coach Abdullahi Usman Biffo's contract expired, Mohammed was unveiled.
Three seasons were spent with Biffo in charge of the team.
Prior to the team's departure for the ValueJet Pre-season tournament in Ikenne, the club chairman, Kumbi Titiloye, announced the former Shabab Nasir Football Club of Sudan handler at the secretariat.
He stated that the contract is for a year.
"The Board of the club decided to engage Coach Azeez because of what we have seen him do, and what he is capable of doing, especially in line with the philosophy of the club", Titiloye said.
He promised that this season's competitions, including the CAF Confederation Cup, will provide him and his lieutenants with all the assistance they require.
He praised Mallam AbdulRahman AbdulRazaq, the state governor, the sports commission, the supporters, the fans, and other stakeholders for their support of the club while also pleading for continued support for the group.
Coach Azeez stated that his goal was to beat the records set by the club's most recent manager when he signed the contract. Azeez also coached six other clubs in Sudan during a tenure that lasted from 2012 to 2021.
Kwara United Football Club had two successful seasons in a row, finishing fourth in 2020–2021 and 2021–2022, and at the conclusion of the most recent campaign, earned a CAF Confederation Cup ticket.
He thanked them for their consideration and promised to work hard to build on their achievements. He also said that he was aware of the challenges ahead, including but not limited to competing in the 2022–2023 CAF Confederation Cup.
When Biffo left Nigeria for the US on medical grounds, the former coach of Katsina United Football Club joined Kwara United with 12 games remaining in the just-completed 2021–2022 NPFL season as a temporary replacement.