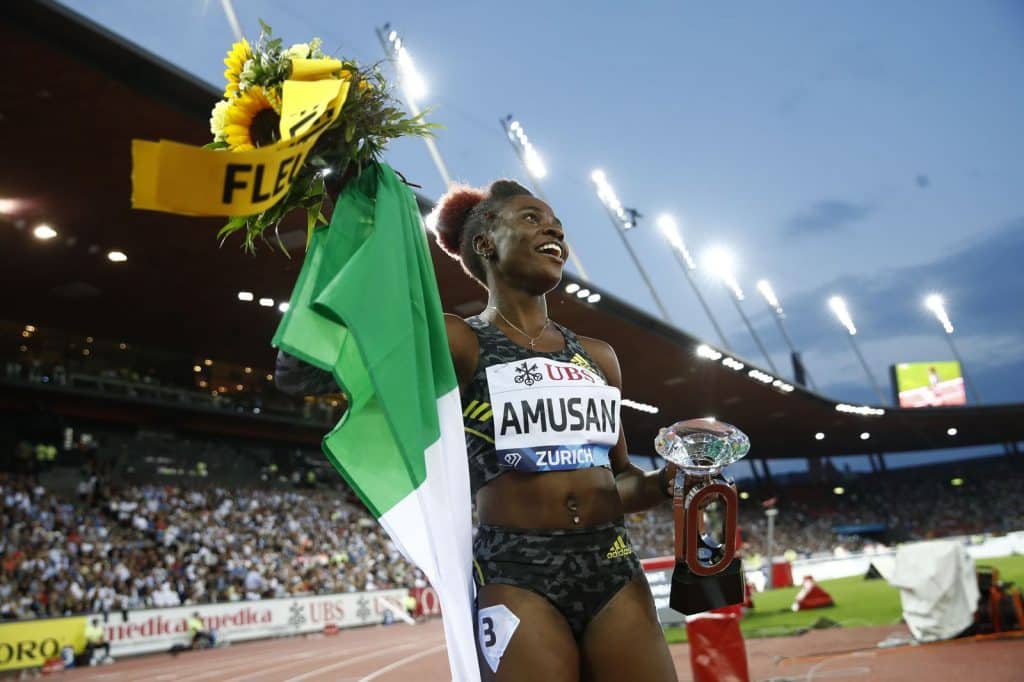 Tobi Amusan won today's World Athletics Diamond League 100-meter hurdles final in Zurich, Switzerland, to defend her championship.
The sprint hurdler from Nigeria won the competition in 12.29 seconds, defeating a competitive field that included Olympic champion Jasmine Camacho-Quinn and previous world record holder Kendra Harrison.
In addition, Amusan's speed eclipses the previous Zurich Diamond League 100-meter hurdles mark of 12.39 seconds set 22 years prior by the famous Gail Devers.
The 25-year-old Nigerian superstar has been in incredible form this year, winning the title at the World Athletics Championships in Oregon, United States of America, in July, and shattering the 100-meter hurdles world record with a time of 12.12 seconds.


In Birmingham in August, she joined the women's 4x100m team to win gold and set a new African mark, and she also kept her Commonwealth gold medal.
Today in Zurich, Tia Jones of the USA trailed Amusan to the finish line in a time of 12.40 seconds.
Brittany Anderson of Jamaica came in third in 12.42s, and Camacho-Quinn of Puerto Rico, who had previously defeated Amusan in a different Diamond League race two weeks prior, came in fourth in 12.49s.