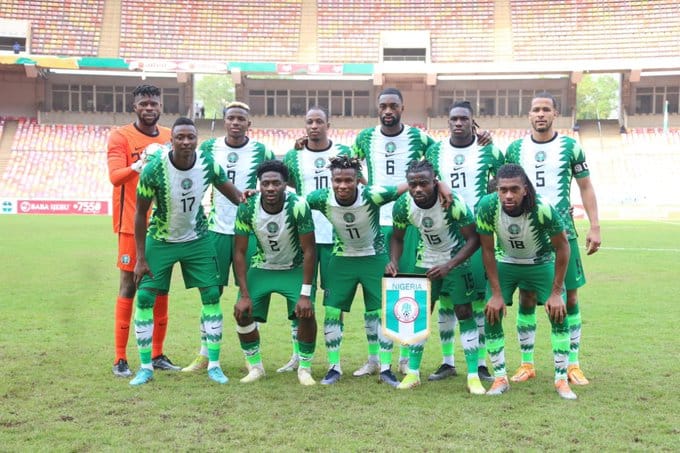 The Super Eagles and Portugal will play each other on November 17 at the Estádio José Alvalade in Lisbon as part of a high-profile senior team friendly, according to a written agreement between the Nigeria Football Federation and Federaço Portuguesa de Futebol.
While Portugal won its first continental trophy (Euro Championship) in France in 2016, defeating host France 1-0 in overtime at the Stade de France, Nigeria's Super Eagles have won the Africa Cup of Nations three times (as well as the men's football gold, silver, and bronze Olympic medals). In 2004, Greece defeated the A Seleço in the Euro Championship final.
The match with Portugal is yet another triumph for the Amaju Pinnick administration, which has allowed elite international friendlies for the Super Eagles and other Nigeria National Teams over the past eight years.
Algeria, the 2019 African champions, are already scheduled to play Nigeria on September 27 in Oran.
The five-time world champions Brazil, Argentina, England, Ukraine, Senegal, Mexico, Serbia, Poland, Cameroon, Czech Republic, Tunisia, Ecuador, Democratic Republic of Congo, and Mali were previously opponents for the Super Eagles.
Although the Super Falcons and the Senior Women Team of Portugal battled to an exciting 3-3 tie in the USWNT Summer Series in Houston, Texas, USA, last summer, it will be the first senior men's level meeting for both nations.
It should also be remembered that Portugal's U20 team defeated Nigeria's U20 team 2-0 in the 1989 FIFA World Youth Championship final in Riyadh, Saudi Arabia (which is now the FIFA U20 World Cup finals).
Sporting Clube de Portugal's home field is the 50,000-seat Estádio José Alvalade, which is made of natural grass.
The building bears José Alvalade's name, who founded Sporting CP and was its first club member before passing away in 1918.
In August 2003, the stadium was inaugurated.
Cristiano Ronaldo, the five-time Ballon d'Or winner and unquestionably the greatest player to ever play the game, will captain Portugal, while Victor Osimhen, a forward born in Italy who is quickly becoming one of the game's deadliest scorers, will be at the forefront for the Super Eagles.