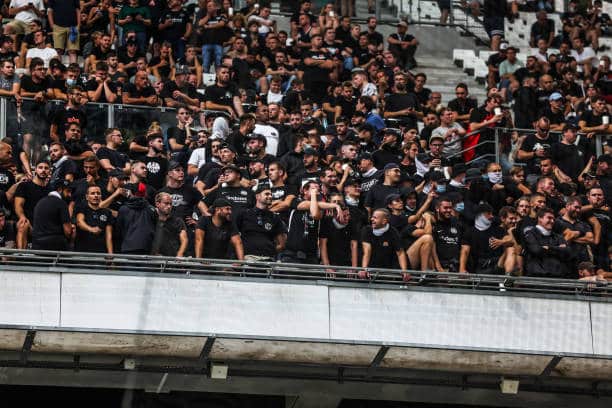 Following their Champions League match on Tuesday, Uefa penalized Marseille and Eintracht Frankfurt with nine offenses, including the discriminatory behavior of Eintracht supporters.
The use of laser pointers, lighting pyrotechnics, and throwing objects are three of the five complaints brought against hosts Marseille.
The charges against Eintracht included acts of vandalism, throwing objects, lighting pyrotechnics, and engaging in racist behavior.
Eintracht denounced a supporter on Tuesday for what seemed to be a Nazi salute.
In Group D, Germany prevailed 1-0.
Uefa stated that its disciplinary panels will make a decision in due time.