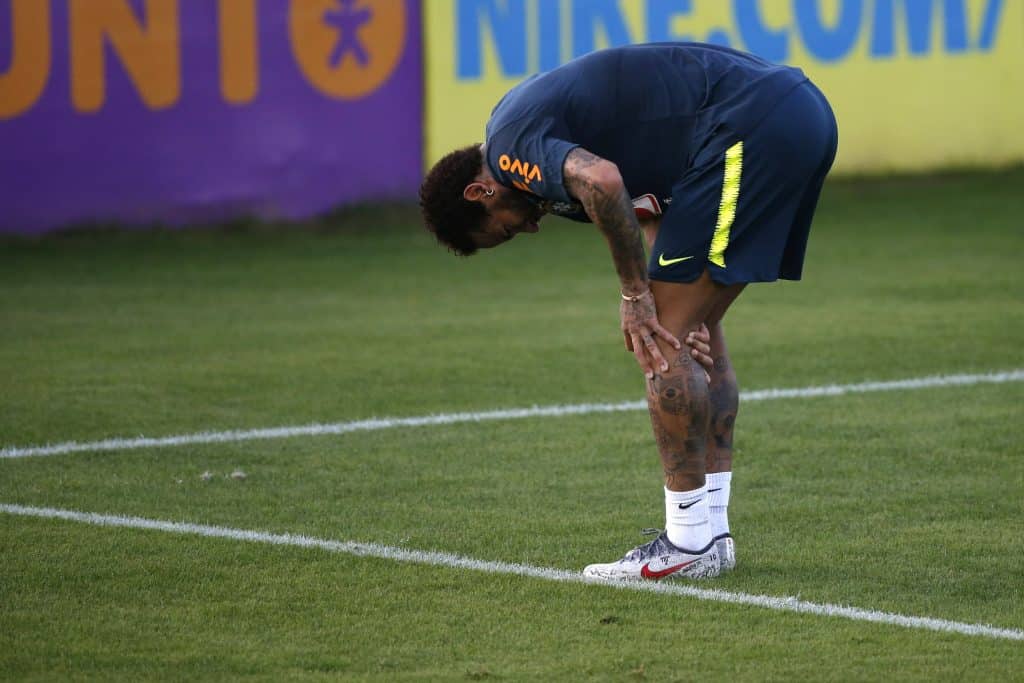 PSG superstar Neymar suffered a knee injury on Wednesday evening during Tite's training session as they prepare for Brazil vs Ghana friendly game scheduled on Friday.
Neymar has been in a stumbling form for Paris Saint-Germain so far this season.
The Brazilian forward is really sharp and can't help scoring goals as he is the Top scorer in Ligue 1 at the moment with 8 strikes.
Hre is arguably one of the greatest threats if not the first to the Black Stars who are playing Brazil tomorrow.
VIDEO : Black Stars complete first training session ahead of Brazil vs Ghana clash
However, the 30-year old got everyone emotionally during Wednesday's session as he felt a pain in his knee.
Neymar quickly went down after suffering a hard tackle from a teammate with the team's medical staff coming quickly to see what happened to him.
Few minutes later, the former FC Barcelona star stood up and the injury seems to be a minor one which can't prevent him from playing against Ghana Black Stars tomorrow.
Brazil vs Ghana clash will kick off at 18:30 GMT at Stade Océane in France on Friday.