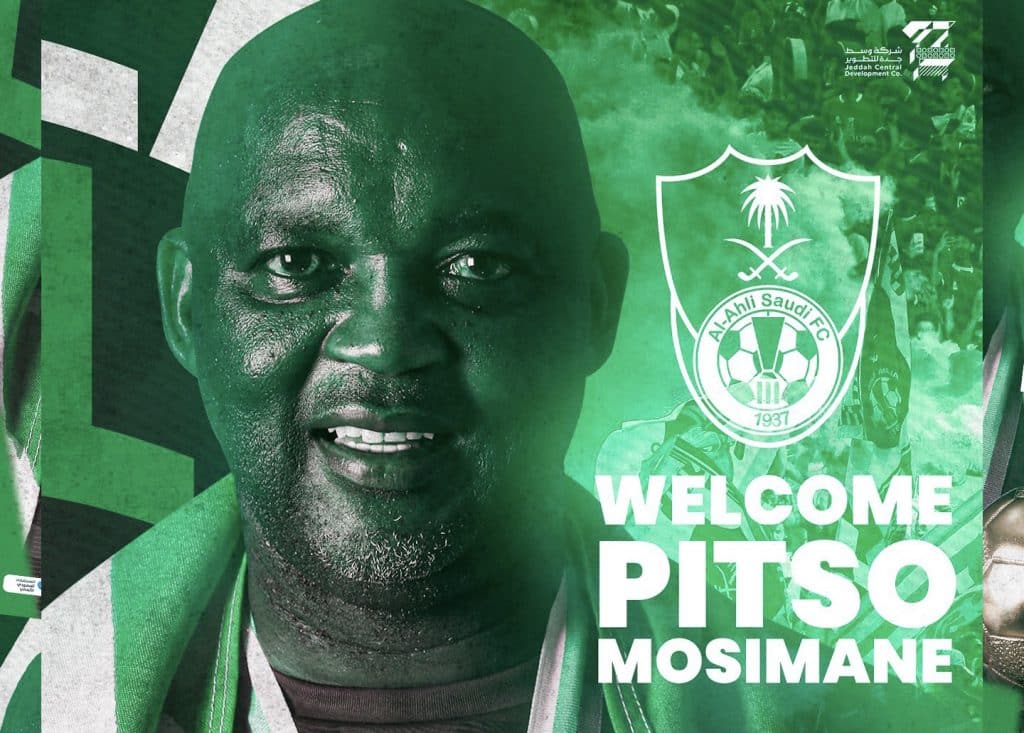 Pitso Mosimane did not hide his happiness after being appointed new Al Ahly Jeddah head coach as the 58-year old sends message to the Saudi club's fans.
After three months of speculations, "Jingles" is now back on the touchline to coach again.
The South African gaffer will make his first experience outside Africa and he decided to do it in an Arab-speaking country following his tenure with Al Ahly in Egypt.
Read more : Pitso Mosimane appointed new Al Ahli Jeddah coach
After the Jeddah-based outfit announced his arrival, Pitso Mosimane took onto social media to great the club for their confidence and the supporters for the warm welcome he is receiving.
"I am very excited for this opportunity and I can't wait to meet my new team Al Ahli Jeddah", Mosimane wrote on Twitter.
"Shukran [Thanls] to the Chairman, CEO, Board, players, & supporters for trusting us with this mission.
"We will do our best, recreate history & make the green nation happy. Alhamdulillah", he added.