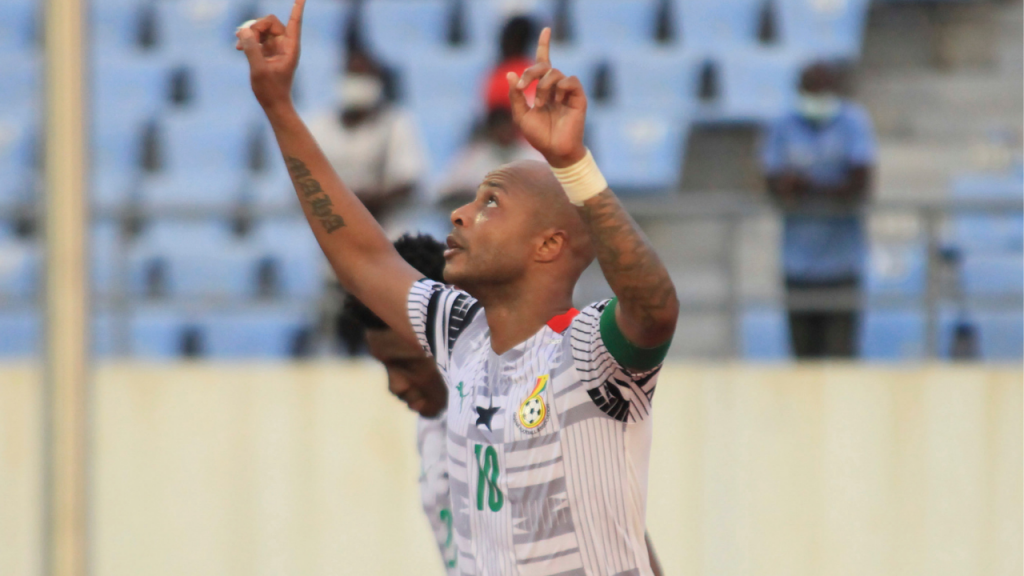 Ghana Black Stars skipper Andre Ayew says they are well prepared to have a successful 2022 World Cup in Qatar.
Ghana will kick off their World Cup campaign against Cristiano Ronaldo's Portugal on November 24 before taking on South Korea and look for their revenge against Luis Suarez's Uruguay in their last Group stage game.
To get accommodated to what is waiting them in Qatar, the Black Stras played a friendly game against favourites Brazil last week and they lost it 3-0.
Read more : Black Stars key player ruled out of Nicaragua friendly
And Andre Ayew acknowledged that the South American country was a tough one and also expects another difficult game against Nicaragua tonight (6pm).
"Everything is in place for us to have a successful World Cup. We must have the best preparation possible but, most importantly, all of your players must be fit at that time," Ayew told Al Jazeera.
"We played Brazil, we'll play Nicaragua and Switzerland before the World Cup. They are all big games that will be tough even though they are friendlies.
"These matches are beneficial because we put ourselves to the test and come back as a team to maintain bonding and unity. Normally, we have two to three weeks before the World Cup, but this time we only have about nine days. It's not ideal but we have to adapt."