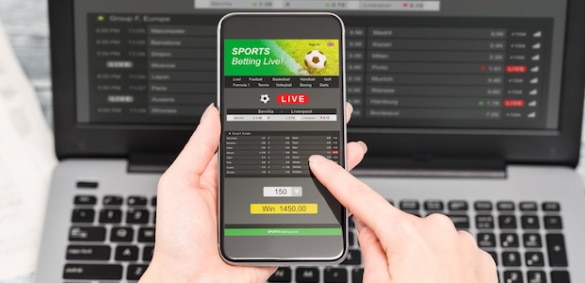 More and more gambling companies and sportsbooks are setting their eye on African countries, closely watching and monitoring the online gambling industry's performance there in order to set up operations and leverage the growing markets. In most sub-saharan African countries, it is sports betting that records the highest growth, accounting on average for more than one fourth of all gambling taking place. Gambling and betting on sports in Zambia, South Africa, Nigeria, Kenya, Ghana and Uganda are becoming an increasingly regular activity for a considerably large part of the adult population in those countries, making them highly attractive markets for online bookmakers.
So, it is a mere fact: online gambling is thriving in Africa and it is growing at a very fast pace, surpassing the growth rate in many other traditionally large gambling markets. As mentioned before, it is online sports betting that drives all this growth, particularly as in most countries it is the only form of gambling that has been legalized and which is subject to regulatory framework.
Surprisingly, many African economies are booming and with the exception of the covid-19 disruption, they have been generally following an upward trend. The economic growth is followed by more sophisticated technological infrastructure and subsequently by greater internet access. It is estimated that nearly 1/3 of Africans are regular internet users.
Let's see some of the key facts regarding the online sports betting industry in Africa.
The largest online sports betting markets
Nigeria, South Africa, Uganda, Kenya, Ghana and Zambia are among the top online sports betting markets in the continent. South Africa is leading the way, accounting for nearly half of the entire continent's industry revenues, but the growth rates in the remaining countries are respectively high as well.
Africans generally love sports and they also love to bet on sports. In Nigeria for example, online sports betting has been growing at a double-digit rate in the past few years, being enhanced by the vast improvements in broadband infrastructure. With the lifting of gambling ban, which took place in 2004, the industry has been experiencing a sharp rise.
Kenya and Uganda are two of the biggest markets, though with somewhat flatter growth rates than other countries, particularly because of the unstable regulatory framework of the online gambling industry. Ghana on the other hand, is experiencing much growth, facilitated by the more stable and favourable regulatory environment.
Zambia is one of the upcoming "it" markets in online sports betting. In fact the country already experiences high growth, particularly amongst younger bettors who have increased access to mobile internet. Zambia is a country with a high portion of Generation Z bettors, who are also the next big thing in sports betting.
The most popular betted-on sports in Africa
The most popular sports for betting in Africa are football, horse racing, basketball, rugby, cricket and golf.
Unsurprisingly, football is the number one betted-on sport in most of the African countries. Africans not only play and watch football -they are committed fans of Western competitions including European Leagues – they also like to wager on football matches. Notably, it is estimated that more than half of the regular bettors in Africa include football betting in their betting agenda.
Horse racing is the second most betted-on sport in Africa. Bettors' interest in horse racing is easily justified if we consider that horse races go as far back as the 15th century in some African countries and they are strongly linked to the more traditional sports events.
Basketball is also a big thing in Africa, especially as there are many basketball star players coming from the continent and raising significantly the popularity of the sport. Next, we should make a special reference to rugby, which is getting bigger and bigger in Africa betting-wise. While in some countries it is still a newly introduced sport, it has made a difference in the wagers of African punters. South Africa and Kenya are driving the growth in rugby betting.