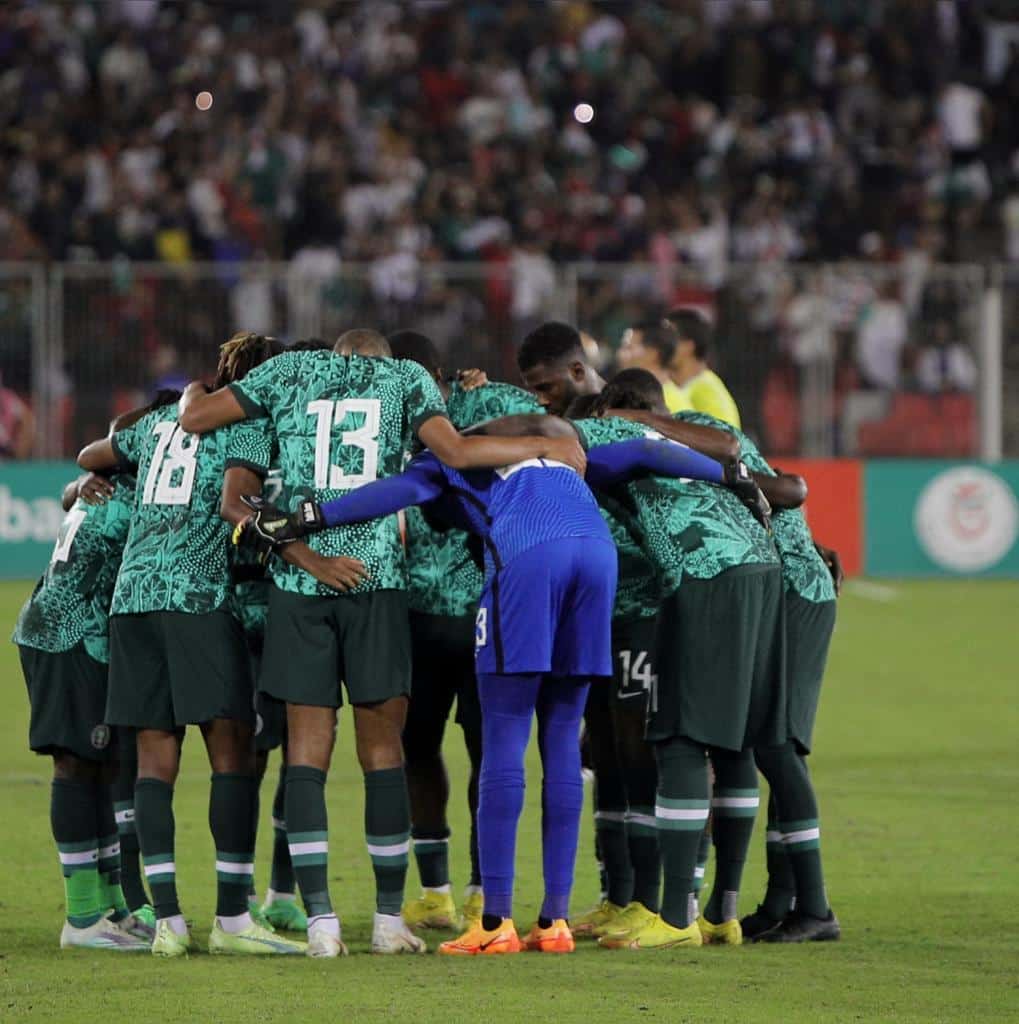 Jose Peseiro, the head coach of the Super Eagles, claims that his team gave it their all despite Tuesday's friendly loss to Algeria.
With a goal by Lorient attacker Terem Moffi in the ninth minute, Peseiro's team got off to a strong start.
Three minutes before halftime, Riyadh Mahrez converted a penalty for the Desert Foxes to tie the score.
Twenty minutes from the end, defender Youcef Atal scored the winning goal with a long-range shot.


"It was a good game, the camping showed the quality of our players and their collective effort.
"It was a hard match, Algeria is good team. Our players try to do what I ask them to do in training,"Peseiro told NFF TV.
"It is possible you lose in football, i'm sad we lost.
"I don't like to lose any match but I am very happy with the performance of my players.
"They did well in the game.

"I'm disappointed we didn't win the game, but I'm happy with the performance of my players."

Rapheal Onyedika and Godwin Saviour made their Super Eagles debuts during the match.
In the 65th minute, Saviour stepped over for the ineffective Ademola Lookman, and late on, Onyedika replaced Frank Onyeka.
Peseiro discussed his opinions about the duo's performance.

"Raphael and Godwin played for the first time with the national team. They did well,"he remarked.


"I called nine players I don't really know before. Players who have not played with me before but some of them have played with the national team .
"Players we are just working with for the first time. Everybody played. Good job all around."

In the first half, the Super Eagles were denied a straightforward goal, and many people questioned the Algerians' penalty call.
Peseiro argued that the goal's disallowance by the center referee was incorrect.

"Everybody makes mistake. Myself and the players can make mistake. We scored a goal that was disallowed,"he argued.

"The penalty I could accept. He shoot the ball before Frank caught him.
"We must accept. There was no offside when we scored. It should have been 2-0 to us at that point.
"My team fought hard created opportunities. Draw would have been a fair result.
"Congratulations to Algeria.Fantastic atmosphere, good match.

For us, it was a positive experience. Algerians backed their group. Knowing where we are and where we are going will help us move forward.
The former manager of Venezuela and Saudi Arabia also discussed his interactions with the players during training camp.

"I am happy with the camping what I can say is that is not easy to have good understanding, good organisation without training,"Peseiro stated.

"We spent eight days in camp everyone try to do the maximum. You try to input more dynamism, more organisation.

"It was another opportunity to know the players more , know the team generally and the new players. Create more understanding in the team, work more to building cohesion in our game."

Peseiro also explained where his team need to improve in subsequent games.

"We didn't do well in attack at times, i think we can do better in that phase. We can improve our game generally. We did well defensively but we can do more offensively. Control the ball more, show more character and fight real hard.

"We need to improve our organisation, put new dynamics. We need to work more . We have quality players but we need to.improve in the area of organization"

The 60-year-old also revealed his desire and targets for the future.

"I am more confident than before, we lost but I have more confident in this team,"Peseiro hinted.

"The players must do well in their clubs, my staff see many matches every week.
"They watch the players extensively. It's not easy to he in the national team.

"You need quality, commitment and adapt well too. Sacrifice and have good commitment.

"I'm sad with the result but we did well. We want to win the next AFCON.
"First, we must qualify and play quality friendly matches and have more camping.

"We want to have a a solid team. We have a good team and we want to improve
" Everybody must work together. Myself, my staff and the NFF . We can play at the highest level."