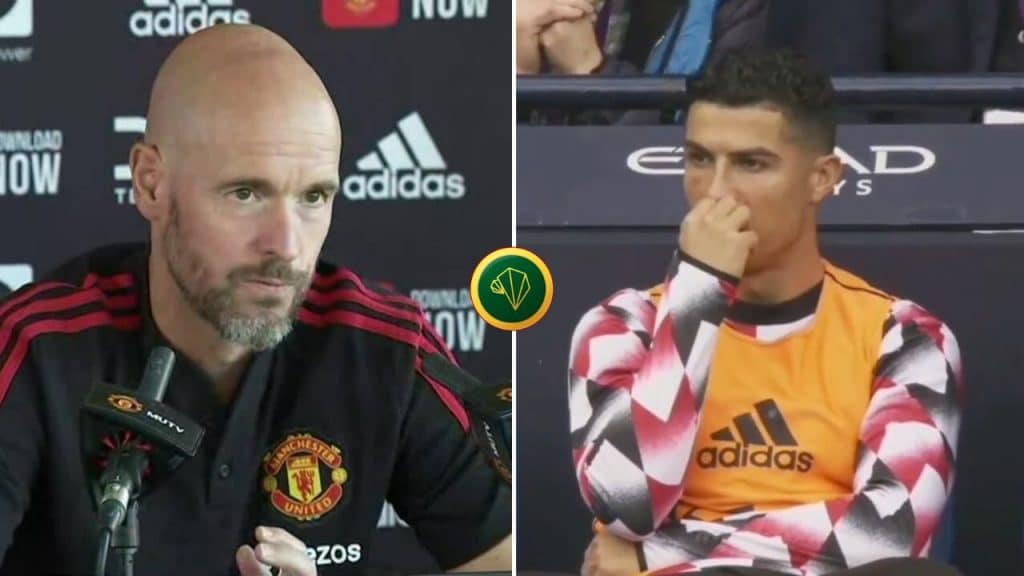 Erik ten Hag explained why he decided to let Cristiano Ronaldo on the bench until the final whistle in the Manchester derby at the Etihad Stadium.
Seeing Ronaldo on the bench is no longer a surprise when Man United plays this season as Ten Hag over and over again.
However, the fact that the five-time Ballon d'or winner seated on the bench until the full-time against Manchester City surprised many.
Ronaldo was sent to warming up by the Dutch manager at a time but he told the former Juventus star to return to his sit.
Read more : Ten Hag makes HUGE decision after 'unacceptable' Manchester derby performance
And Cristiano Ronaldo stayed there seeing Fred, his former Real Madrid teammate Casemiro and Anthony Martial making their entrances on the pitch.
Cameras showed a disgusted CR7 who was not far from having few tears on the bench.
Speaking in his post-match press conference, Erik ten Hag was asked why he decided not bring Ronaldo on against the Sky Blues.
And he replied saying it is "out of respect for his big career". A big career which may be nearing the end.
Story by Aimé ATTI