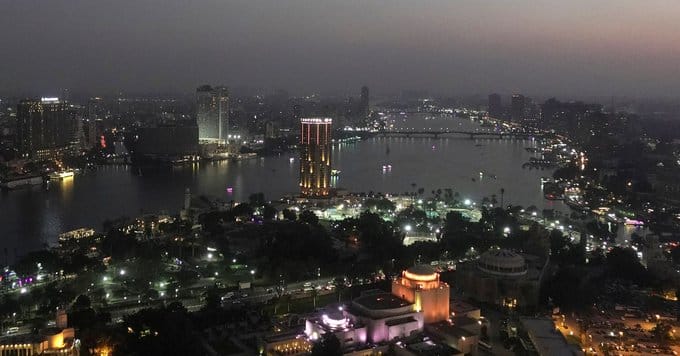 Egypt is attempting to become the first nation on the continent to host the Olympic Games, and its National Olympic Committee (NOC) has declared that "it is time for Africa."
When Thomas Bach, the president of the International Olympic Committee (IOC), paid a visit to Egypt on September 24, President Abdel Fattah al-Sisi supported a potential bid on behalf of the Egyptian government.
"We're preparing the letter to [the] IOC, with our intention to present a bid for the 2036 Olympic Games," NOC secretary general Sharif El Erian told BBC Sport Africa.
"It's time for Africa. It's the only continent that did not host the Summer Olympic Games, and I think Egypt is one of the few countries in Africa where the infrastructure is ready from today to host such a huge event."
IOC President Bach "asserted that Egypt's athletic infrastructure affords it an opportunity to host the 2036 Olympic Games," according to a statement released by the Egyptian cabinet.
As a guest of the nation's sports ministry, Bach was seeing the 92-acre Olympic City complex, which is being developed in the so-called New Administrative Capital, which is being erected some 40 kilometers east of the present capital Cairo.
According to El Erian, construction on the Olympic Stadium, which will open in 2019 and be the second-largest sports stadium in Africa, is well along and several facilities are now operational.
"The only thing that needs to be built is the Olympic Village, but winning the bid comes more than seven years before the actual Games," explained El Erian.
"So if we do win the bid, we have enough time to build a state-of-the-art Olympic Village."
Egypt had been thinking about submitting a proposal for the 2032 Games. Egypt has recently hosted a number of regional and international events, including the World Handball Championship and the Africa Cup of Nations.
However, Brisbane was chosen as the host city last year before any plans had been made in Egypt, as the coronavirus outbreak made organizers less interested in Bach's planned visit to the north African country, which had been scheduled for 2020.
"We know that we have to act now," El Erian said, even though the formal bidding process is still some years away from beginning.
"We know we have competition from five to six other countries who have put their intention that they would also love to host, but we are confident that our bid will be one of the strongest."
Other countries with cities reported to be interested in hosting the 2036 Games are Germany, India, Mexico, Qatar, Turkey and Russia.