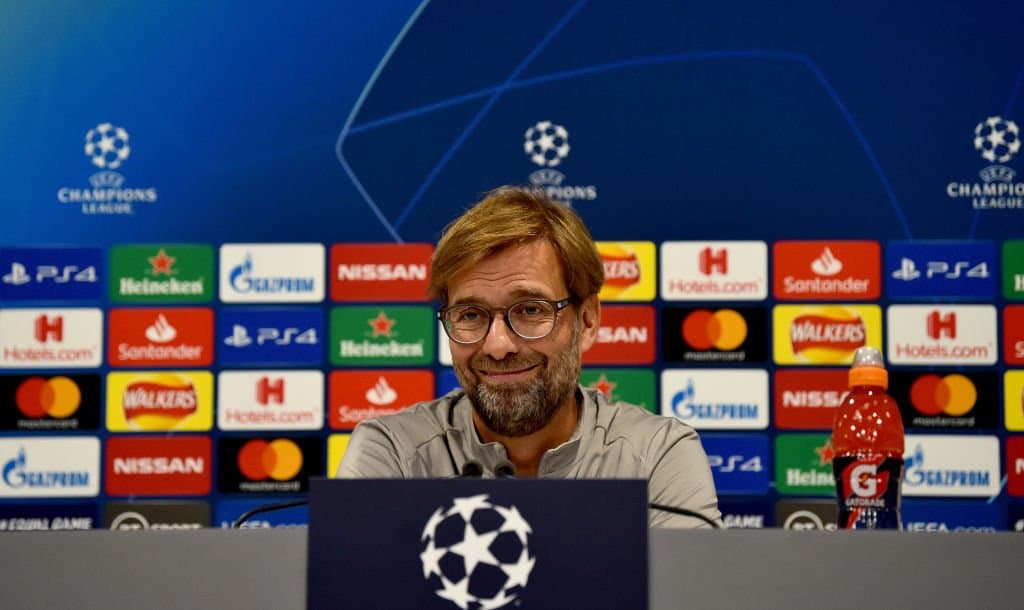 Liverpool manager Jürgen Klopp on Monday previewed their UEFA Champions League clash with Rangers during a press conference at Anfield.
The Reds boss spoke to the media ahead of his side's third fixture of the tournament's group stage, with the Scottish Premiership outfit the visitors to Anfield tomorrow night.
Klopp discussed how Liverpool are working to deliver a response to last weekend's 3-3 draw with Brighton & Hove Albion and detailed his analysis of Rangers.
He also fielded questions on Darwin Nunez's ongoing adaptation, making improvements defensively, and more.
He described their opponent as an exceptional club and a good team.
"Good football team, well coached, exceptional European season last year obviously.
"Qualifying for the Champions League a big, big, big, big achievement. [I] saw obviously the last game against Hearts.
" I saw more games but now especially the last one.
"Really good football team and that's what we have to prepare for.
" And a team who have had results they didn't want, so that's what they want to change definitely.
"So, we expect a proper fight, a real fight, to be honest, and that's what we prepare for.
"I think it increased a lot. I see you nodding, so I think we agree on that.
"Yeah, Rangers and Celtic are obviously the standout teams in the league – that's no news – but I understand the best information you can get is how do they do in Europe.
"And Rangers' run last year in the Europa League was exceptional.
" I saw the games against Dortmund, for example, it was just really good.
"Especially with a home game, you can see how atmosphere can give you really the edge in a game and that was really impressive.
"And Celtic is obviously doing really well as well.
Responding on his perception towards Scottish team, the former Borussia Dortmund manager said;
"You're right, the Scottish team is full of talent.
"We have, with Calvin [Ramsay], another Scottish boy here who's only back from injury and in the U18s another big talent.
"It's cool, it's a cool place to scout again if you want. I think it's a good sign for Scottish football.
"They might be a bit disappointed that they are not still in Scotland but, to be honest, with these two teams that dominant, we all know that if a player's really developing, it's probably not unlikely that he will at least give it a try in the Premier League or wherever.
"But it's, for sure, a much better moment than maybe four, five years ago and that's down to the players you have."
Liverpool would be hoping to consolidate on their victory against Ajax in their second Group A game at Anfield.