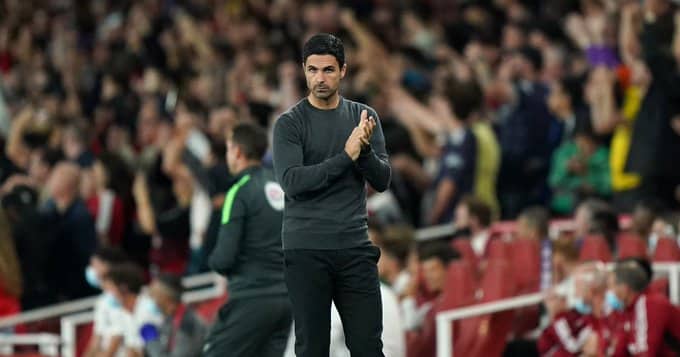 Ahead of the Super Sunday match at the Emirates Stadium, Mikel Arteta has challenged his Arsenal team to demonstrate that they have improved.
With 21 points out of a possible 24 this season, Arsenal leads the Premier League, and Arteta thinks there is still plenty of room for improvement.
The game would be hard for both teams, the Spaniard predicted in his pre-game press conference.
"It is a really exciting game against one of the top opponents in this league," he said.
 "It will be a really demanding match that is going to require us to be at our best.
"It is a fixture that everybody is looking for against an opponent that has shown the level they have in the last five and six years.
"We have to show we have raised our level and are able to compete."
"I am very conscious that we can get much better than where we are today and we have to do better to be the team we want to be and the challenge is to be able to do that every three days," he said.
"You always see the weaknesses you want to improve."
In addition, Arteta expressed his satisfaction with the way his leadership has improved the club's ambiance and vibe.
"I am really happy and proud for the change of dynamic and how the atmosphere is around the club," he added.
"How you measure success is lifting trophies, but as well you have to understand where we were and how fractured the club and the environment looked.
"How it looks now is a credit to everyone."