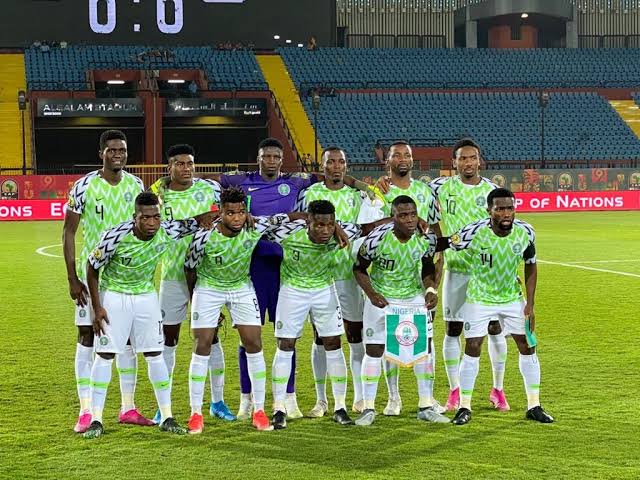 Sunday Dare, the minister of youth and sports development, and Gbenga Ogunbote, the head coach of the Shooting Stars Sports Club of Ibadan, are optimistic that the Nigeria U23 Men's National Team will defeat Tanzania in Dar es Salaam.
On Saturday at Dar es Salaam, Nigeria's under-23 male football squad will perform admirably against Tanzania.
The team played a friendly match against an NPFL team while the minister was in Ibadan, and 3SC voiced confidence before the first leg in Tanzania.
Prior to their encounter against Tanzania on Saturday, the team camped in Ibadan.
On Thursday, the Nigerian team will leave for Tanzania to face Tanzania in the first leg of the 2023 Africa Cup of Nations (AFCON) Under-23 qualifiers.
Dare expressed optimism for the team's performance and urged the players to show off their talents ruthlessly to secure the game's victory.
Given Ibadan's historical significance and the fact that 3SC is a well-known name in continental football, the minister stated the match against 3SC was a significant experiment.
"Nigeria is a football-loving country." Dare began.
"Even Mr President (Muhammadu Buhari) said that football is our asset and national pride.
"These young ones should know they're carrying the pride of Nigeria and Nigerians," he said.
Similar to this, Salisu Yusuf of the Nigerian under-23 male national football team voiced optimism for a successful performance in Tanzania despite the team's tardy preparations.
He revealed that 23 of the 30 campers would be going to Tanzania for the match.
Three of the players, according to the coach, will miss the opening leg of the match due to minor injuries.
He expressed the hope of a successful performance in Tanzania by saying they had done adequate research on their opponents' most recent games using a video recording.
The under-23 team has a very good team, according to Gbenga Ogunbote, the 3SC Coach, "however, there are still some areas to cover."
He claimed that despite their team's rushed match preparation, they were still capable of making up lost time.
Ogunbote also underlined the team's desire to defeat their Tanzanian opponents with a strong performance.
On October 29, the Lekan Salami Stadium in Ibadan will host the second leg of the match.