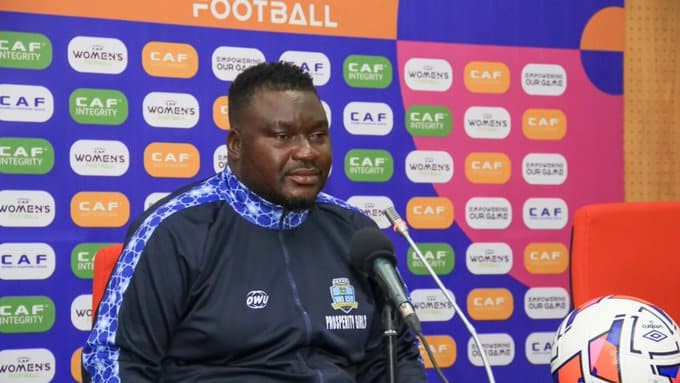 Domo Okara, the head coach of Bayelsa Queens, has acknowledged that his team fell short in Monday's CAF Women's Champions League match against Mamelodi Sundowns.
In their opening Group D match at the Stade de Grande Marrakech against the champions, the Prosperity Ladies were defeated 2-1.
For the South Africans, Lelona Daweti scored twice, but Mary-Mary-Magdalene Anjor scored for the Bayelsa Queens.
In the fiercely contested game, Okara's team also suffered as a result of their bad shooting.
"We did our best but our best wasn't good enough.
"The South African team is a very good team we all know that we studied them before the game," Okara told CAFOnline.com.
"We had our golden plan but everything didn't work out as expected.
"We respected them but we do not fear them.
"They are very very good, better than I thought.
"They are a very good team tactically, they were sound and kept the ball to themselves.
"That is one of the reasons why most of the time the ball is with them, so it will be difficult to play when the ball is with the opponent and that was what I was busy preaching to my team that we should possess the ball if we possess the ball, 70 per cent we are going to win and that was what happened in the game."
On Thursday in Marrakech, the Nigerian champions will play TP Mazembe of the Congo Democratic Republic.