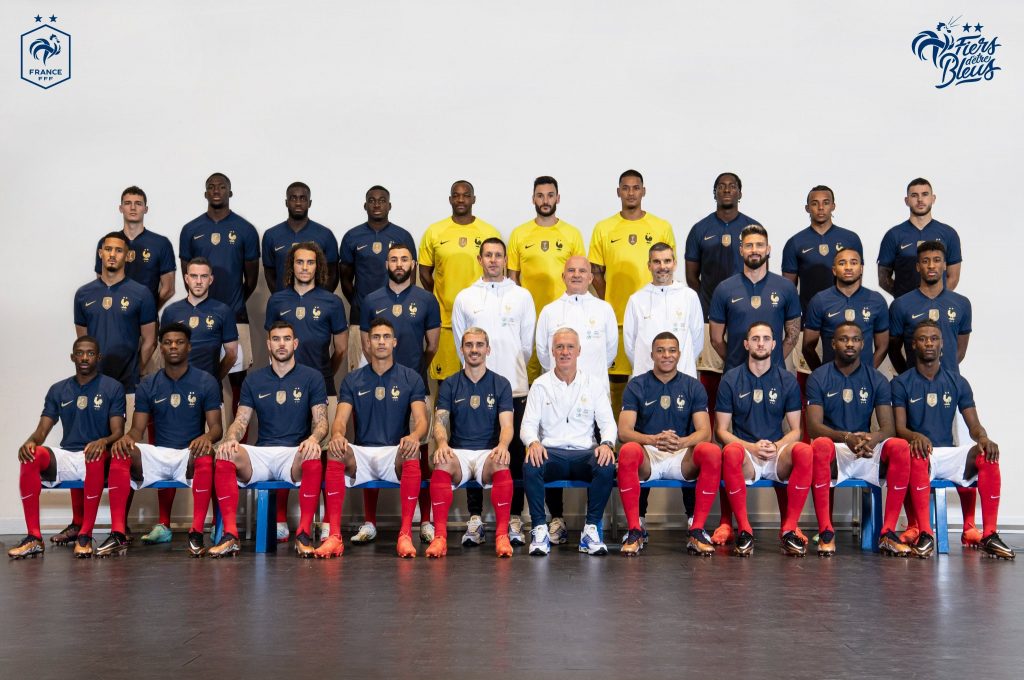 The defending World Cup champions France landed in Doha on Wednesday in an attempt to become the first team to do so since Brazil in 1962.
Ten members of the team that won the championship in 2018 are back, including Hugo Lloris as captain, Kylian Mbappe, and Antoine Griezmann.
But the first-choice midfield duo of Paul Pogba and N'Golo Kante are absent for the defending champions, who are paired with Australia, Denmark, and Tunisia.
The 2014 Ballon d'Or winner Karim Benzema will play in his first World Cup match since 2014 after missing several Real Madrid games this season due to injuries.
After an eight-year absence, the United States are back at the pinnacle of the sport, and Christian Pulisic believes this World Cup is an opportunity to transform how the rest of the world views American soccer.
"That's what we're here to do," Pulisic told AFP. "Maybe it hasn't been the top sport or whatever back in the States.
"But we want to change the way that the world sees American soccer. That's one of our goals."
Concerns about Qatar's treatment of women, the LGBTQ community, and migrant workers have dominated the lead-up to the tournament there.
FIFA's requests that the world's attention be turned back to football have met with resistance in some nations.
Netherlands coach Louis van Gaal said on Wednesday supporters boycotting the tournament were "right to do that" but believed his squad would do enough to persuade fans at home to follow them from afar.
"I hope that we play so fantastic that at the end of the tournament when we play the final they shall look on television and see how good we are."
The veteran coach hit out at FIFA earlier this year, calling its decision to award Qatar the World Cup "ridiculous".
"I think you have to play in football countries. (They have) more experience with everything," he said on Wednesday.
As Gareth Southgate's side arrived at their World Cup camp on Tuesday, Indian fans of England outnumbered English supporters by a ratio of over ten to one.
The fan claimed that they were upset by claims in the French and British media that they were "fake fans."
Sajidh, 29, claimed that Indian soccer supporters in Qatar had been "outraged" by claims that they had been paid to don World Cup jerseys.
"It is purely fake news and I would like to say loud and clear that none of us have been paid in any way," added Sajidh, who gave only one name.
"We are diehard England fans."
World Cup organisers weighed in on the issue on Wednesday, saying supporters from across the world had contributed to the local atmosphere.
"Numerous journalists and commentators on social media have questioned whether these are 'real' fans," they said in a statement.
"We thoroughly reject these assertions, which are both disappointing and unsurprising."